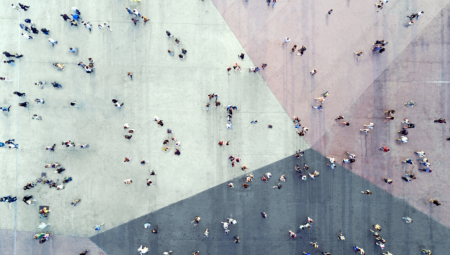 It's the ONS Longitudinal Study's time to shine in our latest Study Spotlight, as we continue our look at our partner studies with distinctive study designs.
About the study
Managed by the Office for National Statistics, the ONS Longitudinal Study (LS) contains linked census and life events data for a 1% sample of the population of England and Wales. It is the largest representative longitudinal data resource in England and Wales, containing records on over 500,000 people usually resident in one of the two countries at the point in time when each census is conducted. The study will celebrate its 50th anniversary with the addition of 2021 Census data.
The LS has linked records at each census from 1971 for people born on one of four selected dates in a calendar year. The study holds linked census information for this group throughout their lives, as well as information on events such as having a baby (for female study members), migrating to or from England and Wales, being widowed and dying.
Originally, the study was set up to provide better data on occupational mortality and fertility patterns. While the LS has met this need, it has also supported research across multiple themes, including ageing, care-giving, deprivation, ethnicity, health inequality, migration and social mobility.
Recent research using the study data has investigated:
Find out more information about the study from Jim Newman and Oliver Duke-Williams in our video introducing the ONS Longitudinal Study from a biomedical science perspective.
Discover the data
If you're interested in using longitudinal data from the LS in your own research, you can use the online data dictionary to look up information about a range of different study variables. You can search for specific variable names, descriptions and value labels, or browse the dictionary to find exactly what you're looking for.
The Centre for Longitudinal Study Information and User Support (CeLSIUS) provides a handy list of all the census data included across the different census years, as well as a list of the life events data linked to study participants' census records at any time.
For confidentially, data from the LS may only be accessed by approved researchers with approved projects in one of the following ways:
in one of the Safepods that are available in various locations in the UK
via remote connection to ONS's safe setting within an organisation that has gained certification under the Assured Organisation Connectivity (AOC) Scheme
in secure settings at ONS offices inNewport (South Wales) and Titchfield (Hampshire)
or by sending code to CeLSIUS for them to run
To access the data, researchers need to contact CeLSIUS in the first instance who can help confirm the suitability of the study data for your research needs. The CeLSIUS User Support team can also offer advice on data content, data linkage and identifying variables to help make your life easier.
Scratching the surface
Over its 50-year history, the ONS Longitudinal Study has provided important insights into how people are affected by changes in society. We're looking forward to seeing what's next for the LS and continuing to help raise the study's profile to ensure this invaluable asset continues to be utilised for informing research and policy.
You can keep up to date with all the latest developments on the LS and the longitudinal research community, sent direct to your inbox, via our monthly newsletter, Longitudinal News.
Further information
This blog is part of our 'Study Spotlight' series. This series showcases the CLOSER partner studies, demonstrating how to make the most of these valuable assets through CLOSER's research resources. Every month, we turn the spotlight on a new theme, producing a series of blogs that delve into the backgrounds of studies that share similar characteristics, such as their study sample, design, or topics of research interest.    
'Study Spotlight' helps you gain a deeper understanding of the studies in our partnership and how you can better utilise these on your research journey.    
Keep an eye out in September when we turn the Study Spotlight on three studies following school-age children and young adults. 
Previous Study Spotlight blogs:   
On Twitter? Follow #StudySpotlight to keep up to date with the series throughout the year. 
Related links: