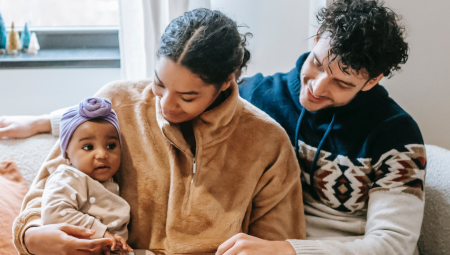 In the second blog of our Study Spotlight series, we maintain our focus on the millennial generation by taking a look at Next Steps, which follows a nationally representative group of nearly 16,000 people born in 1989-90 who attended secondary school in England. 
About the study
Originally known as the Longitudinal Study of Young People in England, in 2004 the study recruited participants when they were 14 years old and surveyed them every year until 2010. The study focussed heavily on education, but also provided information on participants' relationships and home lives as it followed their experiences through secondary school and into further education, training, or the workplace.  
In 2015, participants were invited to take part in a follow-up survey exploring other key areas of their lives, including income and occupation, family life, health and wellbeing.   
Over the years, Next Steps has provided valuable insights into the challenges and experiences of the millennial generation. Recent research using the study data has investigated: 
The latest study participant survey is currently underway, with the data available for research in early 2024. Find out more information from the study's Principal Investigator, Dr Morag Henderson and researcher, Dr Vanessa Moulton in our introduction to the CLS longitudinal cohort studies from a biomedical perspective video.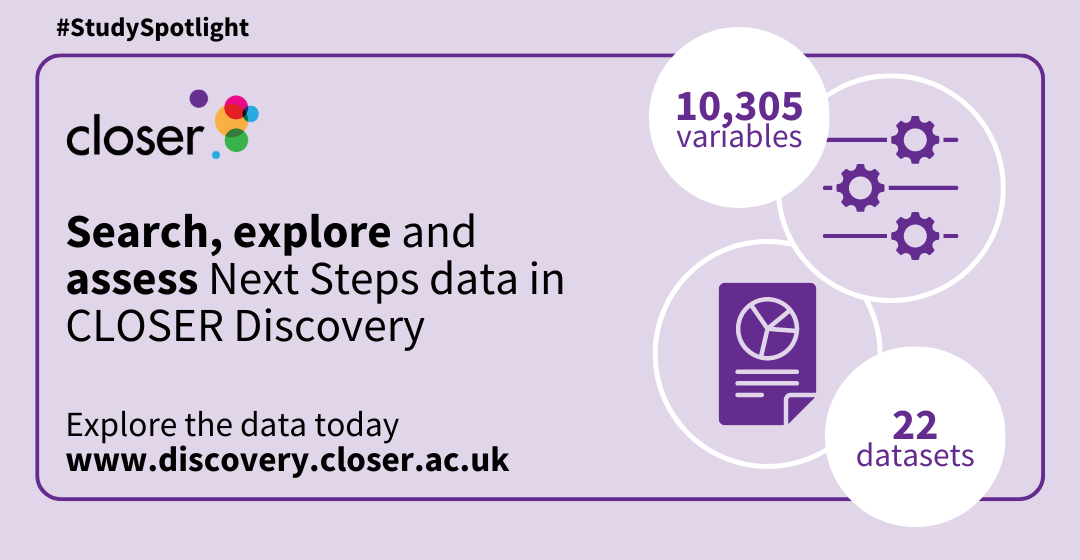 Discover the data
In 2021, Next Steps study data was added to CLOSER Discovery, our innovative research tool that enables researchers to search, explore and assess data from multiple longitudinal population studies in an unprecedented level of detail.  
A search of Next Steps in Discovery currently pulls up 10,305 variables and 22 datasets ready and waiting to be explored. This represents a complete set of variable metadata from all surveys of the study and covers a whole range of research topics, including education and employment, wellbeing, mental and physical health, social participation and identity, family life, and use of technology.  
Response to the COVID-19 pandemic
Next Steps is one of five national longitudinal population studies that worked together during the early stages of the pandemic to conduct bespoke COVID-19 surveys to help understand the impact of the pandemic on individuals, families and communities across the UK. Metadata for all three Next Steps COVID-19 surveys are currently available to explore in CLOSER Discovery. 
Interested in finding out more? You can use our COVID-19 Research Tracker to access all the briefing notes, reports, academic publications and articles that cite Next Steps COVID-19 data. 
Scratching the surface
Over its almost 20-year history, Next Steps has provided a window into the lives and experiences of today's millennial generation. As the study continues, we're looking forward to adding new data collections to Discovery and working together in the CLOSER partnership. 
You can keep up to date with all the latest developments on Next Steps and the longitudinal research community, direct to your inbox, via our monthly newsletter, Longitudinal News.
Further information
This blog is part of our Study Spotlight series. This series showcases the CLOSER partner studies, demonstrating how to make the most of these valuable assets through CLOSER's research resources. Each month, we turn the spotlight on a new theme, producing a series of blogs that delve into the backgrounds of studies that share similar characteristics, such as their study sample, design, or topics of research interest.   
Study Spotlight helps you gain a deeper understanding of the studies in our partnership and how you can better utilise these on your research journey.  
Keep an eye out for next month's instalments which will shine a light on the studies focused on ageing research.  
Previous Study Spotlight blogs: 
On Twitter? Follow #StudySpotlight to keep up to date with the series throughout the year.
 Related links:
---