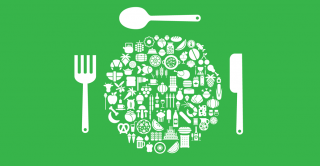 Learn about the dietary measures and estimated nutrient intake information available within and across eight CLOSER partner studies
This guide was created as part of CLOSER Work Package 17: Scoping existing dietary data available in CLOSER to support cross-cohort research questions.
Introduction
Overview of dietary assessment methods
Learn about the measurement of diet in selected CLOSER studies
Harmonisation potential
Further information
This guide was written by Jane Maddock, Dara O'Neill, Sian Robinson, Sarah Crozier, Karen Jameson, Brian Dodgeon, Matthew Suderman, Pauline Emmett, Karon Gush, Jonathon Burton, John Payne, Meena Kumari, and Rebecca Hardy.
To cite the guide, please use the following suggested citation:
Maddock, J., O'Neill, D., Robinson, S., Crozier, S., Jameson, K., Dodgeon, B., Suderman, M., Emmett, P., Gush, K., Burton, J., Payne, J., Kumari, M., & Hardy, R. (2020). A guide to the dietary data in eight CLOSER studies. London, UK: CLOSER.