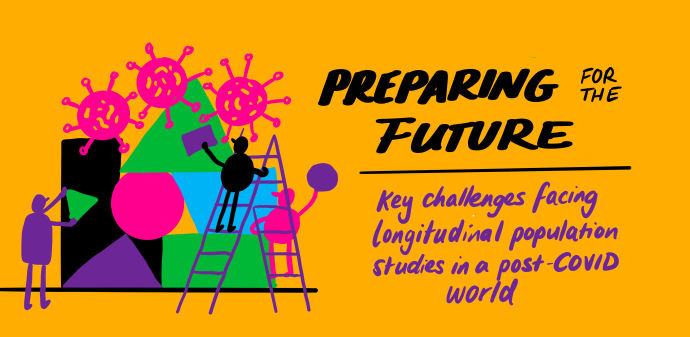 Longitudinal population studies (LPS) currently face a range of challenges. With the world still dealing with COVID-19 and its far-reaching impacts, the value of these studies, with the wealth of data already collected in the years before the pandemic, and their ability to track individuals during and after the pandemic, has never been greater.
But what will these studies look like in a post-COVID world? How will the experiences during the pandemic influence approaches to policy engagement and impact, the adoption of novel approaches to data collection and emerging technologies, and to participant and public engagement? How are studies harnessing the opportunities that have arisen during the pandemic and what learning has been gained?
In January 2022, we brought together over 300 members of the LPS community from around the world to identify ways to tackle these shared challenges. Delivered over three days, this collaborative conference focused on sharing best practice and problem solving in the following themes: data linkage, influencing policy, new forms of data collection, participant and public engagement, and the impact of COVID-19.
In this web report of the conference, we've compiled the key talking points together with presentation videos, slides and illustrated summaries from each theme all in one place.
Use the links below to navigate through the web report.
Panel sessions
Conference themes
Further conference materials