This panel discussion focused on mobilising longitudinal population study data and research in the policy landscape. The session provided a unique opportunity to hear insights from a range of senior experts working in the UK Parliament, including
Chair: Dr Grant Hill-Cawthorne (House of Commons Library)
Dr Faten Hussein (House of Commons Scrutiny Unit)
Dr Tristan Stubbs (House of Lords Committee Office)
Rob Davies (CLOSER/House of Commons Scrutiny Unit)
Panel members engaged in a lively round table discussion on how the UK Parliament gets it scientific advice, how Parliament is seeking to expand the diversity and network of academics/researchers it engages with, the differences between House of Commons and House of Lords Select Committees, how researchers can mobilise their research in the scrutiny process, and fielded questions from attendees as part of a live Q&A.
Summary of key points
Parliament, MPs, and parliamentary officials are interested in multiple types of evidence. This includes research evidence but also lived experience and policy evidence.
Everything you need to know to help you engage with UK Parliament as a researcher is in this handy webpage produced by the Knowledge Exchange Unit: https://www.parliament.uk/research-impact/
Select Committee Areas of Research Interest (ARIs) have been developed specifically for the research community to respond to. They are an important new development which aim to increase the use and diversity of evidence in the scrutiny process.
To connect with policy and decision makers research needs to be visible, accessible, and relevant.
Building networks and trust are key elements in achieving policy impact.
Watch the talks from this session
View the talk illustrations
Select the images below to enlarge or download the Mobilising LPS data and research in the policy landscape illustrations as a PDF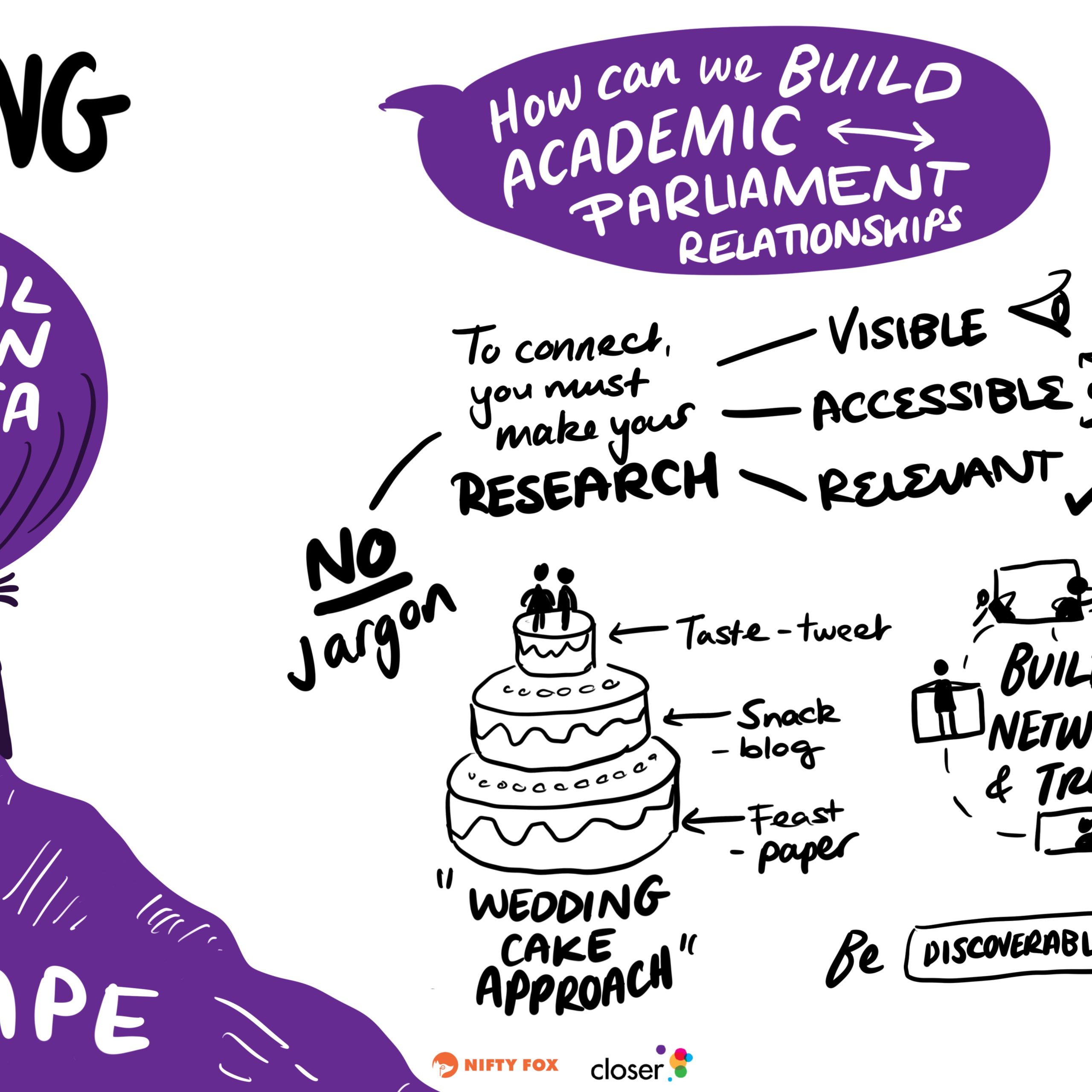 ---
Explore the conference report
Panel sessions
Conference themes
Further conference materials