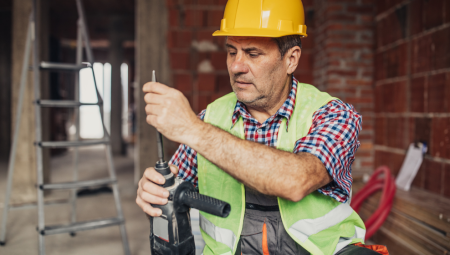 Researchers can now explore data from the Health and Employment After Fifty (HEAF) study in CLOSER Discovery – the UK's most detailed research tool for longitudinal population studies.
The HEAF study was set up in 2013 to assess the health benefits and risks of working at older ages and to help understand whether common health conditions could limit work capabilities in later life.
The study follows the lives of over 8,000 men and women aged 50-64, collecting detailed information about their work, health, wellbeing, pain, sleep, mood, caring responsibilities and finances on an annual basis.
HEAF in CLOSER Discovery
Our innovative research tool, CLOSER Discovery, enables researchers to search, explore and assess data from multiple UK longitudinal population studies. Users can search through rich metadata, and filter by study, topic and life stage in order to find the relevant data for their investigations.
CLOSER Discovery now includes metadata from the first HEAF survey and three subsequent Follow-up data collections.
Currently, researchers can explore 869 variables and 308 questions from across these HEAF data collections which cover topics such as demographics, physical and mental health, health behaviour, employment, retirement and more.
Metadata from HEAF's Follow-up 4 data collection and the more recent COVID-19 surveys will be added to Discovery once these data have been released.
How do I start using CLOSER Discovery?
For those new to using CLOSER Discovery, two short videos provide step-by-step instructions for how you can use the search by keyword and explore by topic functions.
Help improve CLOSER Discovery
CLOSER Discovery relies on feedback from users to improve its functionality and utility. If you notice errors, experience problems, or have suggestions for useful features, please contact us via email: closer@ucl.ac.uk
Further information