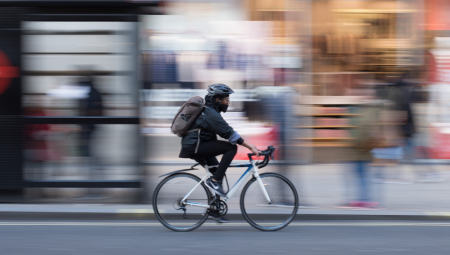 Longitudinal population studies provide unique sources of evidence on patterns of active travel and how these change over the life course – as well as how active travel relates to other aspects of people's lives, such as health and wellbeing. 
Published today, CLOSER's latest briefing note draws together research on active travel from multiple longitudinal population studies* to assess the impact of active travel on individuals and communities and provide insights into the factors that lead to increased levels of active travel. 
Research based on longitudinal population study data finds that journeys of walking and cycling maintain and improve physical and mental health across the life course. However, the data also show it is important that means of active travel are easily accessible to everyone so it can become part of peoples' daily routine.
Policy priorities and recommendations include: 
Target younger adults with active travel programmes and policies as an efficient means to increase and sustain participation in active commuting.

 

Create more walkable environments to maximise the positive impact of walking to school.

 

Develop extensive education programmes (for example in cycling) to help improve health through exercise awareness and reduce incidence of accidents.

 

Engage with community planners to address perceptions of neighbourhood safety which encourage recreational walking and physical activity.

 

Establish a norm for urban and rural planners to consider improvements to street connectivity and prioritise the needs of walkers and cyclists in terms of making the local built environment more accessible.

 

Local policymakers and planners should collaborate on the creation of new, easily accessible active travel infrastructure. Such approaches should be supplemented with targeted and localised communication strategies.
Download the briefing note
Active Travel: evidence and insights from UK longitudinal population studies [PDF]
Suggested citation:
CLOSER Briefing note: Active Travel – evidence and insights from UK longitudinal population studies. (2023) CLOSER. London, UK
---
* This briefing note uses data and research from the following longitudinal population studies: