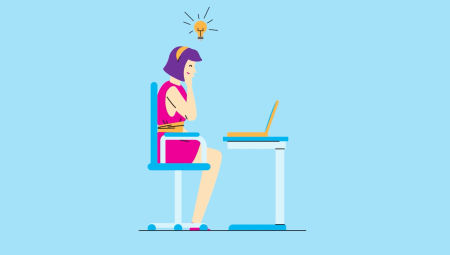 What does academic research look like? How does a research question go from inception to a published journal article? What should I research for my dissertation or thesis – where do I start?
Researchers, whether undergraduate students or experienced professors, have all stared at that dreaded blank page. The cursor blinking away…where do I start? 
As a social scientist, I am fascinated by people: how they experience the world, interact within society and how their experiences affect their education, health, work and relationships. 
Longitudinal population studies (LPS) contain an extraordinary amount of rich data on people, having often followed them from birth, through childhood and adolescence, and throughout their adulthood. So much data, in fact, that it is perhaps not surprising that many people are daunted by the prospect of accessing and using it in their research.  
How CLOSER's Learning Hub can help your research journey
The CLOSER Learning Hub provides guidance and support for students, researchers and policy makers who want to take advantage of LPS data in their studies or work. For students there are a host of resources aimed at newcomers to longitudinal research, which can be invaluable for those just starting to think about their final year dissertation or postgraduate thesis.  
You might be just beginning to think about your research topic, maybe you have some preliminary research questions sketched out, or you might even have started reading around the subject and exploring what data are available. 
It is at this point in the research journey that I find it helpful to look at examples of other researchers' work. This might be directly related to the subject area I am interested in, or the study might have used a particular methodology or dataset that could be useful to my own research.  
Finding inspiration from research case studies
You can find examples of academic research that has used data from one or more LPS in the Research Case Studies section of the Learning Hub. The case studies cover a range of topic areas, including:  
social media and well-being,

 

ethnic differences in unemployment,

 

the rise of the obesity epidemic,

 

and childhood bullying. 

 
Some examine LPS data cross-sectionally, some utilise the longitudinal aspect of the studies, and some demonstrate the value of looking at a topic using more than one study. 
The case studies provide examples of real-world research – What research questions did the researchers ask? What study or studies were used? What did they find and what implications might these have for policy or further research? 
They also include reflections of the benefits of using longitudinal population study data to explore the topic in question to help you think about whether and how data from these studies could be applied to your own research.  
Whatever the focus of your research, the case studies available on the Learning Hub provide a suite of examples of published, real-world academic research, and offer insights into how LPS can be used to answer a range of research questions, using a range of research methods. 
CLOSER regularly adds new research case studies to the Learning Hub, – our most recent addition to the Learning Hub presents research assessing differences in physical and mental health outcomes on sexual minority groups, compared to those who identify as heterosexual. 
For me, they are an invaluable resource to explore the myriad potential applications of LPS data, and one which might help overcome your 'researchers' block'!
Further information
---
Dr Neil Kaye is a Research Fellow at CLOSER based in the UCL Social Research Institute. Follow Neil on Twitter: @NeilKaye_phd
Suggested citation:
Kaye, N. (2022). 'Overcoming 'researchers' block': using the CLOSER Learning Hub Research Case Studies for your research'. CLOSER. 15 November 2022. Available at: https://closer.ac.uk/news-opinion/blog/overcoming-researchers-block-using-the-closer-learning-hub/