About the research
Full project title: Scoping existing dietary data available in CLOSER to support cross-cohort research questions
This project will help researchers examine the relationship between diet and health with ageing by documenting and comparing available dietary intake information across eight CLOSER studies. This clarification and documentation of dietary measures in the studies is an essential step for any cross-cohort comparisons of diet and dietary patterns. As an example of the research that is possible using the dietary data contained in the CLOSER studies, the project will explore the association between diet across the lifecourse and allostatic load (the wear and tear on the body), as a marker of ageing.
Although some of the CLOSER studies have included self-reported measures of dietary intake, this project will be the first to fully explore and compare dietary intake information across the eight studies listed below. Resources from this project will help researchers to address important questions about the links between diet and health with ageing.
Research lead
Dr Jane Maddock (MRC Unit for Lifelong Health and Ageing, UCL)
Studies used
Research outputs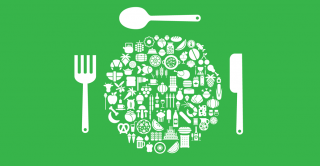 Online resource
A guide to the dietary data in eight CLOSER studies– learn about the dietary measures and estimated nutrient intake information available within and across eight CLOSER partner studies
Download: A guide to dietary data in eight CLOSER studies (PDF)
Papers
Published paper on dietary differences between the cohorts.
Workshops
Workshop on dietary data in CLOSER cohorts.
CLOSER Seminar: Scoping existing dietary data in CLOSER to support cross-cohort research questions – Jane Maddock
Read about other CLOSER data harmonisation projects.