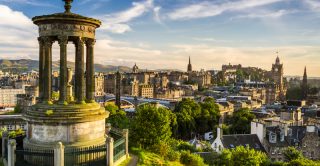 The UK is home to the world's largest and longest-running longitudinal studies. On 9-10 October 2017, CLOSER will be hosting a series of events in Edinburgh for researchers interested in making use of these valuable datasets, including the latest resources for research.
---
Introduction to CLOSER: Longitudinal resources for teaching and research
This workshop will introduce delegates to CLOSER's range of longitudinal resources and highlight opportunities for life course and intergenerational research. The session will cover the following:
CLOSER Learning Hub demonstration
CLOSER Discovery demonstration
CLOSER's work on data harmonisation and linkage
This event is suitable for researchers from across career stages who are using data currently or considering using data from the CLOSER longitudinal studies.
Date: Monday 9 October 2017, 11:00-12:00
Location: Practice Suite (1.15), Chrystal Macmillan Building (1st Floor), University of Edinburgh, George Square, Edinburgh, EH8 9LD
Click here for more information and to book
---
Workshop: Geographical data in cohort and longitudinal studies
Date: Tuesday 10 October 2017, 13:00-16:15
Location: Edinburgh Training and Conference Venue, 16 St Mary's Street, Edinburgh, EH1 1SU
Click here for more information and to book
How do the characteristics of our local neighbourhoods effect our socioeconomic chances, health and wellbeing over the course of our lives? Answers to these questions can be found by linking geographical data – such as levels of local air pollution, quantity of green space, and crime rates – to survey data collected by cohort and longitudinal studies.
The first session of this workshop will explore what and how geographical data can be used with cohort and longitudinal studies to explore innovative new avenues for research.
The second part of this workshop will be a demonstration of CLOSER Discovery, an innovative new search engine that enables researchers to explore the content of eight leading UK longitudinal studies. It is the most detailed and sophisticated search tool of its kind.
Contact
If you have any questions about the above events, please contact Jennie Blows at j.blows@ucl.ac.uk.