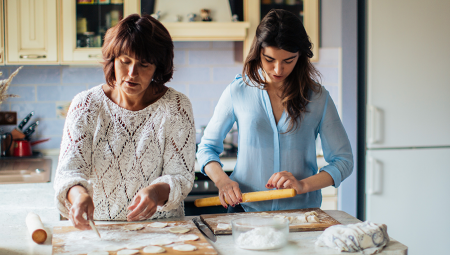 The Southampton Women's Survey is launching a new COVID-19 survey to examine how the pandemic and subsequent UK lockdowns are affecting the study participants.
Funded by the Medical Research Council, the Southampton Women's Survey is the only birth cohort in Europe in which mothers were recruited before conception of the child. Between 1998 and 2002, the study recruited 12,583 women aged 20-34 living in Southampton. Of these, 3,158 women were followed throughout their pregnancy and went onto have infants who form the child cohort of the SWS.
In response to COVID-19, the study team are collecting data about experiences of the pandemic and lockdown on both the study's mothers and their children. The longitudinal information available on these participants, stretching back to data collected before the mothers were pregnant, will enable greater understanding of influences on health and wellbeing during the pandemic.
Mothers in the study are being contacted by both e-mail and text message inviting them to complete an online questionnaire which will cover issues including mental health, health behaviours, food shopping experiences, and self-efficacy. As the children in the cohort range in age from 12 to 21 years, the mothers are being asked to send a link to their them inviting them to complete a questionnaire appropriate to their age group.
Professor Cyrus Cooper, Director of the MRC Lifecourse Epidemiology Unit which hosts the Southampton Women's Survey, said: "The SWS participants have been hugely generous with their time in the many studies that have been conducted over the years; this is an important opportunity to capture their reflections on the impact of COVID-19".
The Southampton Women's COVID-19 survey features on the CLOSER COVID-19 Longitudinal Research Hub, which captures and showcases the response by social and biomedical longitudinal population studies to the pandemic.
Further information