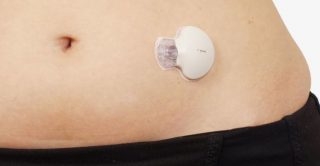 Reports have been published that summarise the findings from two CLOSER workshops that considered the impact and opportunities of new technology on the collection of data by longitudinal studies.
The first event discussed novel methods for capturing health-related information. In their report of the workshop Dr Andy Skinner and Chris Stone, of the MRC Integrative Epidemiology Unit at the University of Bristol, present an overview of how CLOSER's consortium of studies are already using new technology. The authors believe it has the potential to massively transform the collection of health data – and that there are already promising signs of this among early adopters.
Participants at the second event discussed how new technologies are being used to improve the breadth, quality and ease of different kinds of data collection in socio-economic and environmental research.
In the report of the workshop, the authors discuss how new technologies are being used in these areas of research. In a blog, one of the authors Professor Annette Jäckle cautions that before we rush headlong into adopting new technologies to help with survey data collection, we also need to recognise that they come with new challenges.
Alison Park, Director of CLOSER, which organised the workshops, said: "The authors' conclusions illustrate the value of the workshops. By bringing together different longitudinal studies at events such as these, we can share all our experiences and learn from each other. It's clear that there are huge opportunities for using new technologies, particularly for collecting health-related data.
"But discussions between the studies will highlight and hopefully help to overcome the challenges that these technologies bring with them."
Blogs from the report authors
Read 'Greater use of new technology to collect data can revolutionise longitudinal studies' by Dr Skinner and Chris Stone.
Read 'Collecting data with new technologies – a valuable resource for research, or are we just collecting data for the sake of it?' by Professor Annette Jäckle
CLOSER reports
Download 'New technology and novel methods for capturing health-related data in longitudinal and cohort studies'.
Download 'The use of new technologies to measure socio-economic and environmental concepts in longitudinal studies'.