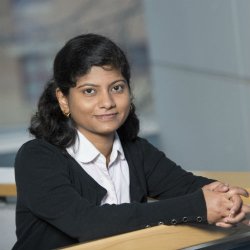 CLOSER is pleased to welcome Dr Suparna De to the team in the role of Honorary Senior Research Fellow.
Dr De is a Lecturer in the Department of Computer Science at the University of Surrey as well as a Surrey Artificial Intelligence (AI) Fellow at the Surrey Institute for People-Centred AI. Her research applies machine learning and Semantic Web technologies to the broad domain of knowledge and data engineering, including deep learning for text data (derived from social networks and longitudinal social science datasets), semantic modelling/search and data analytics.
Suparna's work with CLOSER will focus on researching machine learning algorithms to automate metadata extraction and uplift for longitudinal social science questionnaires.
This collaborative work had initially received funding from the Economic Social Research Council for a pilot study in 2021. Dr De and Jon Johnson, CLOSER Technical Lead, have also successfully secured funding from the Science and Technology Facilities Council's Distributed Research utilising Advanced Computing (DiRAC) to extend the research in 2022.
Further information