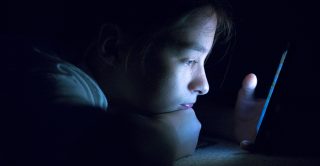 Opportunity to inform the evidence base for government proposals.
A new Online Harms White Paper, published by the Government, sets out the UK's vision for online safety. White Papers are policy documents produced by the Government that set out their proposals for future legislation. They provide a basis for further consultation and discussion with interested or affected groups before a Bill is formally presented to Parliament.
The Online Harms White Paper highlights that existing research does not present evidence of a causal relationship between screen-based activities and mental health problems, but finds some associations between screen-based activities and negative effects, such as increased risk of anxiety or depression. Recognising the need to develop a better understanding of the impact of screen-time, the proposals include establishing an independent regulator for online safety, which will:
Work closely with UK Research and Innovation (UKRI) and other partners to improve the evidence base around screen-time and develop technological solutions that protect citizens online.
Undertake and commission research to improve our understanding of online harms and their impacts on individuals and society.
Encourage and oversee the fulfilment of companies' existing commitments to improve the ability of independent researchers to access anonymised data, subject to appropriate safeguards.
Read the full Online Harms White Paper for more details.
If you would like to respond to the specific proposals in the White Paper or share longitudinal research insights or evidence, please take a look at the online consultation (closes 1 July 2019).
---
❤ Love longitudinal?
So do we.
Sign up to our email newsletters to get the latest from the home of longitudinal research.