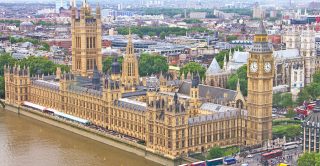 Are you a researcher looking to inform the evidence priorities of a government department?
The Home Office wants to hear from you!
The first Home Office's 'Areas of Research Interest' (ARI) document sets out some of the key areas where they would welcome more research. It aims to help inform UKRI's strategy and highlight potential avenues of investigation to the wider research community.
Produced by the Home Office's Chief Scientific Adviser and Science Advisory Council, the ARI emphasises the crucial role science has in all the Home Office's priority areas: crime, policing and fire, migration and borders; countering terrorism and extremism, promoting growth, and transformation. In particular, they are interested in looking at targeted behavioural approaches, looking at what works best for people of different ages and backgrounds.
For more information, take a look at the Home Office 2019 ARI report.
If you would like to discuss or find out more about the Home Office's research needs, please email them at research@homeoffice.gov.uk
---
Love longitudinal?
So do we.
Sign up to our email newsletters to get the latest from the home of longitudinal research.