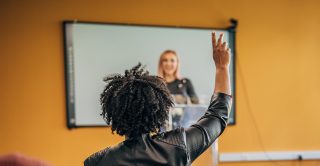 My BEIS Inquiry
Call for proposals from the Business, Energy and Industrial Strategy Committee
The Business, Energy and Industrial Strategy (BEIS) Committee is inviting academics to come forward with suggestions on issues the Committee should investigate over the course of this Parliament. The role of the BEIS Committee is to scrutinise the work of the Government Department of Business, Energy and Industrial Strategy (BEIS).
The BEIS Committee is open to looking at issues from across the policy remit of the Department, including areas such as business, Industrial Strategy, consumer protection, corporate governance, jobs and working conditions, energy policy, clean growth and climate change. However, please note that whilst the Department for Business, Energy and Industrial Strategy leads on science, research and innovation, this scrutiny role is fulfilled by the House of Commons Science and Technology Committee, so the BEIS Committee is not likely to undertake inquiries focussed on this subject area.
Proposals for inquiries should outline briefly:
The nature of the issue that the Committee should explore;
Why it deserves attention;
How Government policy in this area could be developed or improved.
A selection of the proposals will be shortlisted for an opportunity to give a five minute pitch to the Committee in person at a public evidence session in Westminster later this year.
The deadline to submit inquiry ideas is Tuesday 31 March 2020.
Submit your proposal to the BEIS Committee.
Find out more about the BEIS Committee on the UK Parliament website.
---
Love longitudinal?
So do we.
Sign up to our email newsletters to get the latest from the home of longitudinal research.