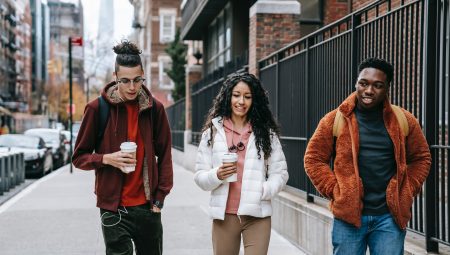 Over 18,000 new variables have been added to CLOSER Discovery – the UK's most detailed search engine for longitudinal population studies.
Following this latest update to the platform, researchers can now search and explore over 9,000 variables from the Next Steps study as well as over 5,000 new variables from both the Understanding Society COVID-19 survey and the Avon Longitudinal Study of Parents and Children (ALSPAC) COVID-19 survey.
CLOSER Discovery enables researchers to view and assess data from leading longitudinal studies, with options to search by keyword or explore by topic. Each search result provides a summary of the variables available, the question on which a variable is based and its lineage within the questionnaire. Users are also able to filter their search results by study, topic and life stage making it easy to explore specific areas of interest.
A milestone for Next Steps data in CLOSER Discovery
The inclusion of 9,000 Next Steps variables means that CLOSER Discovery now contains a complete set of variable metadata from all sweeps of the study.
Previously known as the Longitudinal Study of Young People in England, Next Steps is a nationally representative study which follows the lives of around 16,000 people in England born in 1989-1990. Established in 2004, the study recruited cohort members at age 14 and conducted annual surveys up until 2010 with an additional survey in 2015 when the cohort were age 25.
Topics covered in Next Steps include education and employment, wellbeing, mental and physical health, social participation and identity, family life, and use of technology. Research from the study has provided insights into the experiences of the millennial generation which have influenced national policy. Our latest blog from Dr Morag Henderson, Principal Investigator for Next Steps, takes a look at the study and its research potential.
Prof Rebecca Hardy, Director of CLOSER said, "I am delighted that Next Steps has been added to CLOSER Discovery. The inclusion of these 9,000+ variables will undoubtedly help more researchers discover and start using this fascinating study in their own investigations.
I am grateful to Dr Morag Henderson and her team for all their hard work – not only in working with us to add the study metadata to Discovery, but also for their continued dedication to longitudinal research."
Explore COVID-19 metadata in CLOSER Discovery
Next Steps is one of the five national longitudinal studies who worked together to conduct COVID-19 surveys. Metadata for all three Sweeps from four of these studies – the 1958, 1970, and 2000-01 British birth cohorts and Next Steps – are currently available to explore in CLOSER Discovery and further metadata will be added in future updates to the platform.
Over 5,000 new variables from additional waves of the COVID-19 surveys from Understanding Society and ALSPAC have also been added, meaning CLOSER Discovery now houses all content from these surveys conducted up to, and including, March 2021.
For more information, the CLOSER Discovery content page lists all the current content available on the platform.
Unsure where to start?
For those new to using CLOSER Discovery, two short videos provide step-by-step instructions for how you can use the search by keyword and explore by topic functions to discover COVID-19 metadata.
Help improve CLOSER Discovery
CLOSER Discovery relies on feedback from users to improve its functionality and utility. If you notice errors, experience problems, or have suggestions for useful features, please contact the CLOSER Discovery Team: closer@ucl.ac.uk