An online teaching resource has been produced by CLOSER to introduce longitudinal studies to non-experts in both academic and policy settings.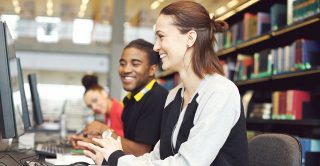 The Learning Hub is aimed at undergraduate and postgraduate students, and those who teach them. But it should be equally valuable to those working in government or the third sector who are new to the field but could benefit from improving their understanding of longitudinal studies and the data they collect.
"We hope the Learning Hub will open up the world of longitudinal studies to new audiences and encourage more people to see the value of the studies and how they could use them," said Professor Alison Park, Director of CLOSER.
The resource includes an introduction to the different types of longitudinal studies, and how they are used for research. There is also a section describing how studies are designed, including information about sampling, the ways data are collected and the tools that are used to capture information from study participants.
As they go through the different sections of the site, users can test their knowledge using interactive quizzes.
The site contains resources for lecturers and trainers including a training dataset based on the 1958 National Child Development Study, which has been developed along with a series of suggested teaching exercises.
"We're aware that many users who are less familiar with the subject may find it easier to understand the use of longitudinal studies by reading about real-world examples, so we've included case studies showing how longitudinal evidence has been used to address research questions, and how it has shed light on the major issues facing society, such as obesity and bullying," added Professor Park.
CLOSER is funded by the Economic and Social Research Council and Medical Research Council.
Visit the Learning Hub.