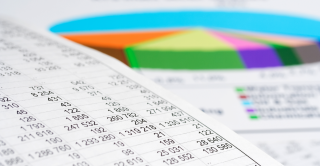 A CLOSER report reviewing the latest evidence of using mixed modes and measurement methods in collecting data for in longitudinal studies has concluded that they are here to stay.
Published today on the CLOSER website, it focused on the impact that mixing modes and measurement methods has on response, measurement issues and survey costs. It drew on evidence from the eight longitudinal studies within the CLOSER network.
One of the report's authors, Annette Jäckle, Professor of Survey Methodology, said: "As a field we have moved away from questioning whether we should use mixed mode data collection to asking how best to design mixed mode surveys."
Alison Park, CLOSER Director, added: "The workshop and report are a great example of how different longitudinal studies can come together to add value to the discipline as a whole. As we continue to explore mixed mode data collection, it is important that we not only share findings with each other but also use experimentation to maximise our knowledge about how best to use mixed modes."
The report was produced following a workshop held by CLOSER to discuss the subject in November 2016. Both were funded by a CLOSER Innovation grant awarded to Michaela Benzeval and Professor Jäckle (University of Essex), and Professor Kate Tilling and Dr Andy Skinner (University of Bristol).
Read Professor Jäckle's blog on 'Why mixed modes are here to stay'.
Download the 'Mixing modes and measurement methods in longitudinal studies' report