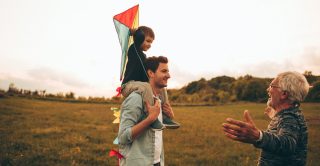 Over 130 delegates joined us at the British Library Knowledge Centre, London earlier this month to explore how longitudinal evidence can help shed light on societal inequalities.
Keynote presentations were given by former universities minister, The Rt. Hon. the Lord David Willetts, and academic and author, Professor Kate Pickett.
Materials from our Inequalities: a longitudinal perspective conference, such as presentation slides and recordings from the two keynote talks, are now available to access online.
About the conference
Inequalities continue to plague all areas of society, from education and income, to health and life expectancy. Successive governments and decades of policy initiatives have targeted the unequal life chances across communities, countries and generations.
But why do these disparities persist? And who faces the greatest risks? The UK's longitudinal studies are leading sources of evidence on life course and intergenerational inequality. CLOSER's 2017 conference sought to bring together researchers from across disciplines to showcase the contribution longitudinal research has made to our understanding of inequalities.
The conference gave longitudinal researchers, from across disciplines and sectors, the opportunity to share ideas and innovations with peers from both the UK and abroad.
Throughout the two day event, delegates had the opportunity to:
hear from leading experts from across the social and biomedical sciences
consider the potential for cross-study comparisons in their own research
network with colleagues from across disciplines, sectors and locations
learn about the latest resources for research.
As always, we are grateful to our funders, the Economic and Social Research Council and the Medical Research Council, for their continued investment in important and innovative data infrastructure enhancements.
CLOSER's resources for research
The conference showcased the latest resources for research, including CLOSER Discovery, a search engine that allows researchers to explore the content of eight leading UK longitudinal studies in unprecedented detail.
Professor Alison Park (CLOSER Director) also announced the official launch of the Learning Hub. This new online teaching resource introduces longitudinal studies to non-experts in both academic and policy settings.
Keynote speakers
The Rt. Hon. the Lord David Willetts, Executive Chair of the Resolution Foundation spoke about intergenerational inequalities focusing particularly on the living standards of today's millennials compared to Britain's older generations. Lord Willetts is author of The Pinch: How the Baby Boomers Took Their Children's Future – And Why They Should Give It Back.
The second keynote presentation was delivered by Professor Kate Pickett (University of York). Professor Pickett spoke about how longitudinal studies can improve our understanding of health inequalities. She is co-author of The spirit level: why more equal societies almost always do better.
Conference resources
Visit the conference page to access keynote recordings, breakout session presentation slides and a selection of images taken during the event.