15,000 more variables including 5,000 COVID-19 related have been added to CLOSER Discovery.
CLOSER Discovery enables researchers to search through rich metadata, filtering by study, topic and life stage, to see which variables meet their research requirements. As well as variable metadata, CLOSER Discovery shows how the data were collected through questions and questionnaires. In addition, all questions and variables are tagged to a common set of topics, making it easy to explore an area of interest.
The largest contributions to this update includes 8,000 variables from additional waves of Understanding Society years 2014 – 2017 and 5,000 variables from COVID-19 data collections. For further details the CLOSER Discovery content page lists all the current content.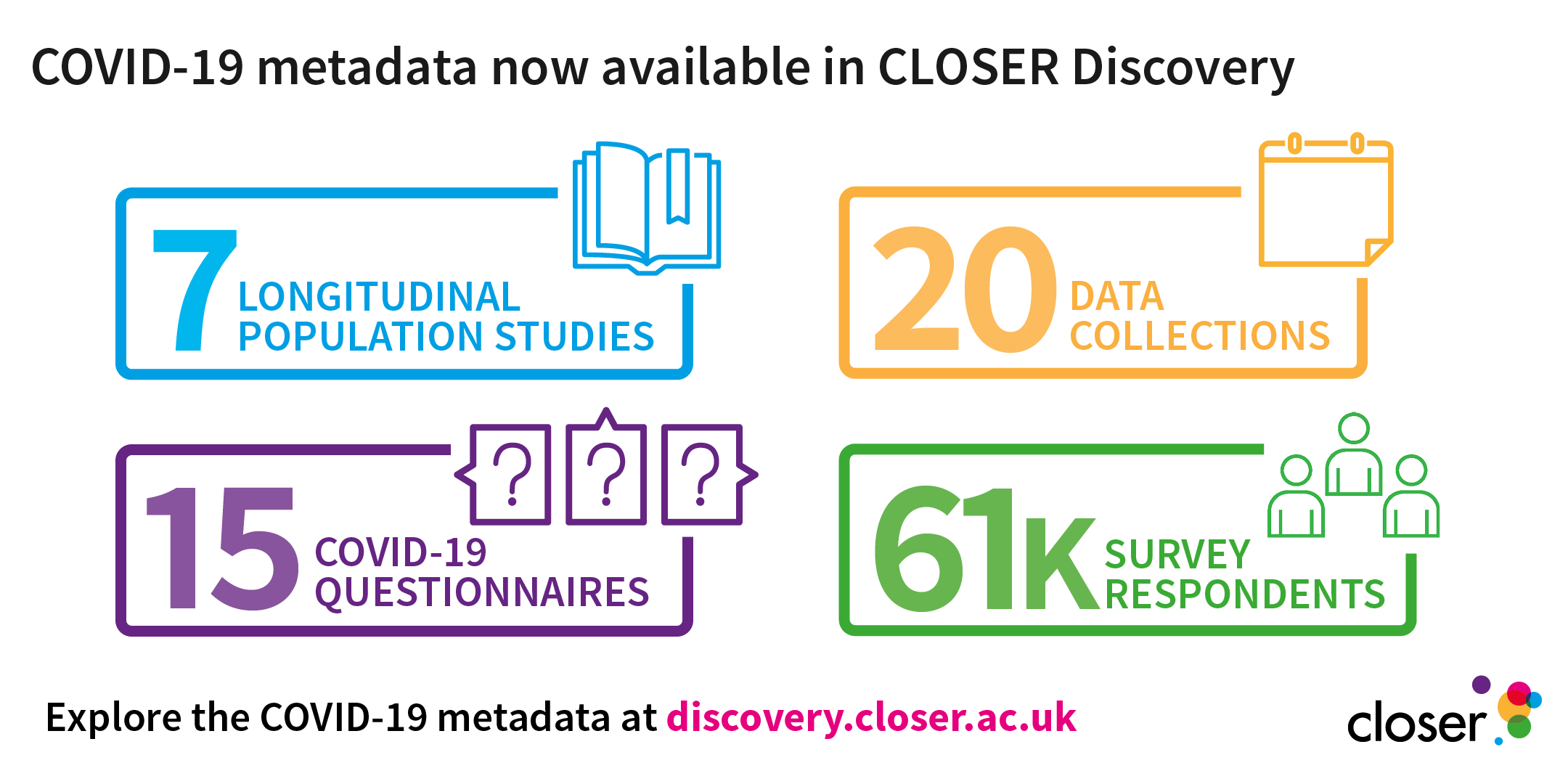 In December 2020, CLOSER added the first COVID-19 waves of metadata added to CLOSER Discovery, bringing COVID-19 metadata from multiple longitudinal population studies in one place for the first time. This latest update adds a further 5,000 new COVID-19 variables from six studies. This includes: the latest dataset metadata from the Centre for Longitudinal Studies' second questionnaire collected in October 2020; ALSPAC's Antibody Test dataset collected in October 2020; and Understanding Society's fourth questionnaire and dataset metadata from July 2020.
The studies are:
1958 National Child Development Study (NCDS)
1970 British Cohort Study (BCS)
Avon Longitudinal Study of Parents and Children (ALSPAC)
Millennium Cohort Study (MCS)
Next Steps
Understanding Society: the UK Household Longitudinal Study (UKHLS)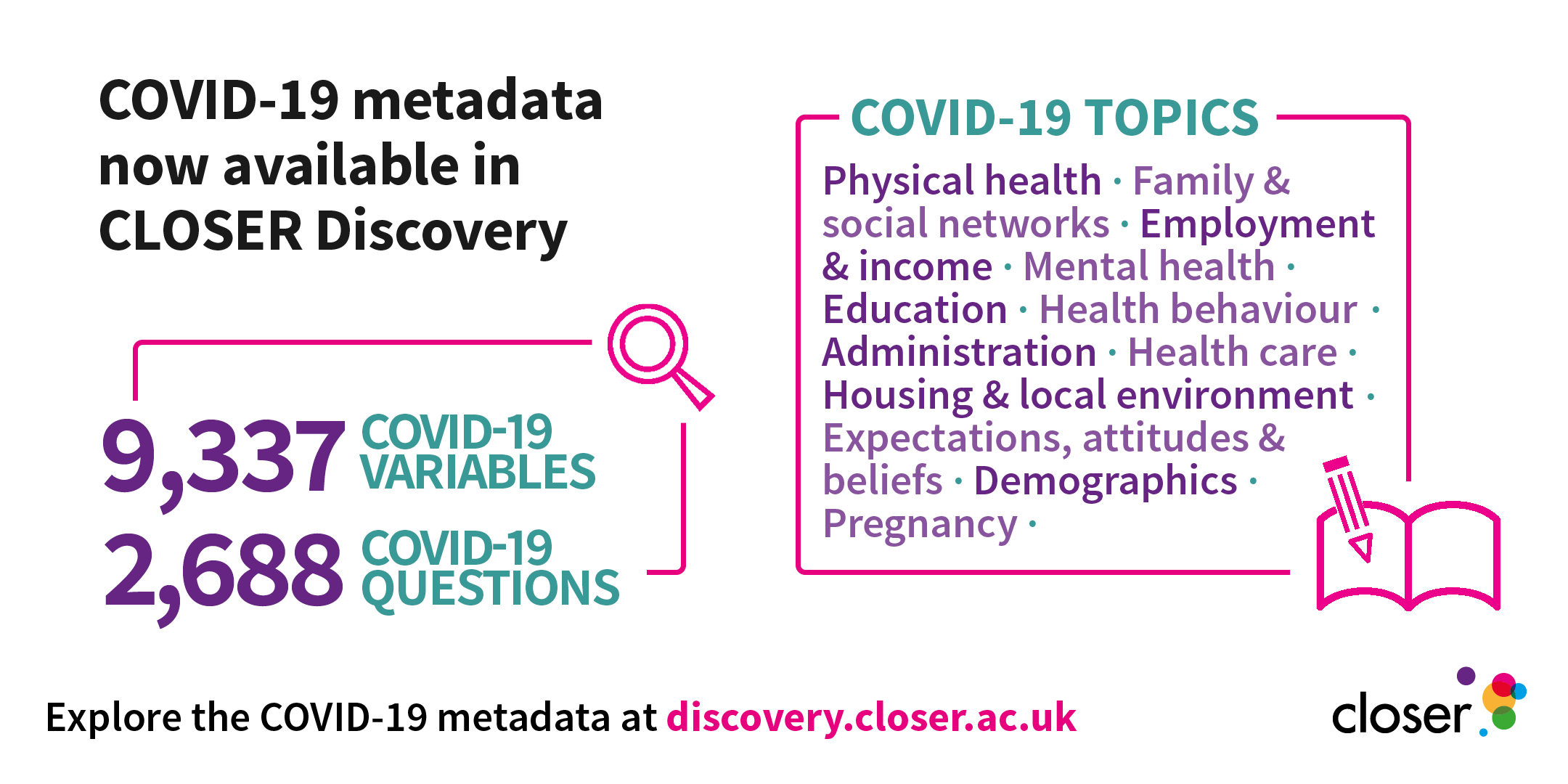 CLOSER Discovery will continue to add new waves of data collection, as well as metadata from other CLOSER partner studies when these become available. In addition, new functionality identifying and displaying repeated measures across the COVID-19 waves will be added, allowing researchers to determine comparability across studies and waves more easily.
For more information about COVID-19 research, visit CLOSER's COVID-19 Longitudinal Research Hub.
Explore COVID-19 metadata in CLOSER Discovery
Further information
Help improve CLOSER Discovery
CLOSER Discovery relies on feedback from users to improve its functionality and utility. If you notice errors, experience problems, or have suggestions for useful features, please contact the CLOSER Discovery Team at closer@ucl.ac.uk