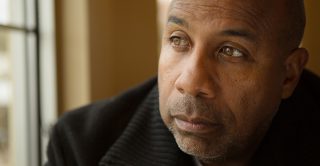 Childhood disadvantage is strongly associated with poorer adult mental wellbeing for Generation X.
This remained the case even if they were able to overcome their childhood circumstances to climb the social ladder by early middle age.
In contrast, Baby Boomers' childhood background was not linked to their wellbeing in adulthood.
Funded by CLOSER, researchers from the MRC Unit for Lifelong Health and Ageing at UCL compared data on more than 18,000 British children born in 1946, 1958 and 1970.
The authors examined information on family social class in childhood, educational attainment, adult social class, and wellbeing scores taken in mid-life, to discover whether childhood family background was linked to adult wellbeing.
For those born in 1970, childhood disadvantage was directly linked to lower wellbeing scores later in life, irrespective of social position in adulthood. This association was not evident for the older generations.
The report, which is published on the PLOS ONE website on Wednesday (25 October), also revealed that the gap in levels of adult wellbeing, between those from the wealthiest and most disadvantaged backgrounds, was widest for members of Generation X.
One of the study's authors, Dr Mai Stafford, said: "There may be something particular about being a child growing up in a socioeconomically disadvantaged family in the 1970s – a period of great economic turbulence – that had a long-term effect on people's mental outlook on life and their sense of wellbeing.
"The decline of the manufacturing industry would have disproportionately affected those in disadvantaged families, which would have led to greater inequalities between those in the highest social classes and those in the lowest. There were also changes in family structure at this time, including an increase in divorce. Disrupted family relationships could have also affected the long-term wellbeing of this generation.
"These findings imply that socioeconomic conditions in childhood are important for wellbeing in mid to later life. This is worrying given that recent research shows that today's young people are already experiencing poorer mental health than previous generations, and facing an increasingly unequal society. Programmes to provide economic support for families may have benefits for mental wellbeing that continue well into adulthood."
Further information
'Childhood socioeconomic position and adult mental wellbeing: evidence from British birth cohort studies' by Natasha Wood, David Bann, Rebecca Hardy, Catharine Gale, Alissa Goodman, Claire Crawford and Mai Stafford.
For further information please contact:
Ryan Bradshaw
r.bradshaw@ucl.ac.uk
0207 612 6516
Simon Knowles
s.knowles@ucl.ac.uk
0207 331 5107
Notes to editors:
This research was carried out as part of CLOSER (Cohort and Longitudinal Studies Enhancement Resources). CLOSER aims to maximise the use, value and impact of the UK's longitudinal studies. Bringing together eight leading studies, the British Library and the UK Data Service, CLOSER works to stimulate interdisciplinary research, develop shared resources, provide training, and share expertise. CLOSER is funded by the Economic and Social Research Council and the Medical Research Council. Its lead research partner is the UCL Institute of Education. closer.ac.uk
The research team 'harmonised' measures of socioeconomic position in childhood (age 10/11) and adulthood (age 42/43), recoding data from three national cohorts so information on social class could be compared over the decades. Read more about data harmonisation.
Wellbeing was measured using the Warwick Edinburgh Mental Wellbeing Scale (WEMWBS) at age 42 for the 1970 British Cohort Study (BCS70) members, age 50 for members of the 1958 National Child Development Study (NCDS), and age 60-64 for the 1946 National Survey of Health and Development (NSHD) members.
Sarah Stewart-Brown, professor of public health at the University of Warwick defined mental wellbeing on the NHS website: "Feeling happy is a part of mental wellbeing. But it's far from the whole. Feelings of contentment, enjoyment, confidence and engagement with the world are all a part of mental wellbeing. Self-esteem and self-confidence are, too. So is a feeling that you can do the things you want to do. And so are good relationships, which bring joy to you and those around you."
The Medical Research Council (MRC) National Survey of Health and Development (NSHD) is the oldest and longest running of the British birth cohort studies. It follows more than 5,000 men and women born in England, Scotland and Wales in March 1946. http://www.nshd.mrc.ac.uk/
The National Child Development Study (NCDS) follows the lives of over 17,000 people born in England, Scotland and Wales in a single week of 1958. Also known as the 1958 Birth Cohort Study, it collects information on physical and educational development, economic circumstances, employment, family life, health behaviour, wellbeing, social participation and attitudes. cls.ioe.ac.uk/ncds
The 1970 British Cohort Study (BCS70) is following the lives of more than 17,000 people born in England, Scotland and Wales in a single week of 1970. Since the birth survey in 1970, there have been eight further surveys of all cohort members at ages 5, 10, 16, 26, 30, 34, 38 and 42. The age 46 survey is currently underway. Over the course of cohort members' lives, BCS70 has collected information on health, physical, educational and social development, and economic circumstances, among other factors. The study is funded by the Economic and Social Research Council and managed by the Centre for Longitudinal Studies at the Department of Social Science, UCL Institute of Education. Further information is available at cls.ioe.ac.uk/bcs70
The Economic and Social Research Council (ESRC) is the UK's largest funder of research on the social and economic questions facing us today. It supports the development and training of the UK's future social scientists and also funds major studies that provide the infrastructure for research. ESRC-funded research informs policymakers and practitioners and helps make businesses, voluntary bodies and other organisations more effective. The ESRC also works collaboratively with six other UK research councils and Innovate UK to fund cross-disciplinary research and innovation addressing major societal challenges. The ESRC is an independent organisation, established by Royal Charter in 1965, and funded mainly by the Government. esrc.ac.uk
The UCL Institute of Education is a world-leader specialising in education and the social sciences. Founded in 1902, the Institute currently has more than 7,000 students and 800 staff. In the 2014 and 2015 QS World University Rankings, the Institute was ranked number one for education worldwide. It was shortlisted in the 'University of the Year' category of the 2014 Times Higher Education (THE) awards. In January 2014, the Institute was recognised by Ofsted for its 'outstanding' initial teacher training across primary, secondary and further education. In the most recent Research Excellence Framework, 94 per cent of its research was judged to be world class. On 2 December 2014, the Institute became a single-faculty school of UCL, called the UCL Institute of Education. ucl.ac.uk/ioe | Follow @IOE_London 
University College London (UCL) was founded in 1826. It was the first English university established after Oxford and Cambridge, the first to open up university education to those previously excluded from it, and the first to provide systematic teaching of law, architecture and medicine. It is among the world's top universities, as reflected by performance in a range of international rankings and tables. UCL currently has over 35,000 students from 150 countries and over 11,000 staff. Its annual income is more than £1 billion. www.ucl.ac.uk | Follow @uclnews | Watch www.YouTube.com/UCLTV