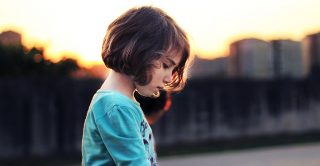 A section examining how longitudinal studies are being used to increase our understanding of mental health and wellbeing has been added to the CLOSER Learning Hub.
The online teaching resource already has topic-based sections on health behaviours and bullying. Each includes examples of how longitudinal evidence is shedding light on the area, an outline of the information that different UK longitudinal studies collect, and a summary of the advantages and challenges of using longitudinal data.
"With increasing concern about mental health issues, as well as growing recognition that mental health is as important as physical health, it is important to describe how longitudinal research can add to our understanding of this area," explains CLOSER Director Professor Alison Park.
"Evidence suggests that most adult mental health disorders start in childhood. By studying individuals throughout their lives, longitudinal research is uniquely placed to help us identify the factors that are contributing to these disorders later on in a person's life," she adds.
CLOSER launched the Learning Hub in 2017 to introduce longitudinal studies to people in both academic and policy settings who are less familiar with them. In addition to focusing on specific topics, the Learning Hub includes sections on the different types of longitudinal studies and how studies are designed.
Explore the mental health and wellbeing topic on the CLOSER Learning Hub.