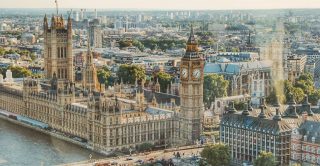 This new inquiry will investigate the scientific and technological aspects of the COVID-19 pandemic, including the nature of the virus, its transmission and spread, the development of vaccines and treatments, and how digital technologies can be used for tracking and modelling.
The focus of this inquiry will be forward looking, aiming to help Government and society learn from the current pandemic and better prepare for future epidemics caused by this and other viruses. The inquiry will begin with its first topic in the coming weeks and is likely to last until December 2020.
The Committee will seek to identify research opportunities in epidemiology, medical care and basic science. Note that it does not intend to cover the political, economic and social implications of the crisis, which are being addressed by other Parliamentary Committees. The Committee will be advised by Professor Sir Robert Lechler, President of the Academy of Medical Sciences and Vice Principal (Health) at King's College London.
In order to reach rapid and useful conclusions, the Committee will take oral evidence, but not issue a call for written evidence. However, the Committee does welcome concise (one-page) submissions of scientific evidence related to the following areas:
Virology and research needs
The nature of the SARS-CoV-2 virus, including its structure, genome, antigenic properties and likely origin.
Epidemiology, modelling and testing
The modes of transmission of the virus among people, including modelling of the epidemiology and the impact of social-distancing policies on the spread.
Diagnostic tests for the virus, including PCR (nucleic acid) tests and antibody tests: their accuracy, reliability, supply and distribution.
Vaccines and treatments
Vaccines, including obstacles to be overcome in the case of SARS-CoV-2 and methods for speeding up and increasing the success rate of vaccine development.
Therapeutic treatments for COVID-19, including antiviral drugs, monoclonal antibodies and convalescent plasma.
Technology and global preparedness
Digital technology and data analytics, including the role they can play in testing and tracing contacts and implications for privacy.
Read the inquiry announcement on the parliament.uk website.
---
 Love longitudinal?
So do we.
Sign up to our email newsletters to get the latest from the home of longitudinal research