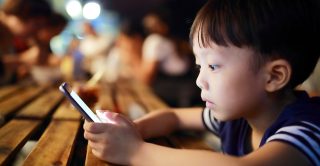 Technology use and the mental health of children and young people
Urgent need for more sophisticated longitudinal research studies
A new position paper, developed by the Royal College of Psychiatrists, argues there is an urgent need for good quality longitudinal studies which explore the context and content of technology use beyond just screen time use, including how technology can be harnessed for its positive benefits in children and young people to improve or maintain well-being.
The paper draws on evidence from a number of UK and international longitudinal studies including the UK Millennium Cohort Study (MCS), Avon Longitudinal Study of Parents and Children (ALSPAC), also known as Children of the 90s, and Our Future Study. It emphasises the urgent need for more sophisticated longitudinal studies, with less reliance on self-report measures, to ensure that policy and practice is founded on robust evidence.
Recommendations to government include (1) a need to review and establish a protocol for the sharing of data from social media companies with universities for research into benefits and harms on children and young people, and (2) create a levy on technology companies to fund independent research.
Research recommendations include:
Longitudinal research studies with children and young people at different developmental stages examining whether technology causes harmful outcomes, as well as potential benefits.
Examining different types of screen use, as well as content, and explore a variety of health-related outcomes.
Research is needed that focuses on potentially vulnerable groups such as those with mental health and neurodevelopmental disorders, looked-after children, LGBTQ young people and very young children.
Snapshot of stakeholder comments:
"There is an urgent need for longitudinal research into the impact of technology use on young people's mental health." Young Minds
"Content and context use are key to understanding effects and highlights the need for future research to tackle unanswered questions on cause and effect." ESRC International Centre for Lifecourse Studies (ICLS)
"We support the call for more solid research which focuses on the experience of vulnerable children and young people and the impact social media can have on their mental health." Barnardo's
Download the full report.
Read CLOSER's written evidence to parliament.
---
Love longitudinal?
So do we.
Sign up to our email newsletters to get the latest from the home of longitudinal research.