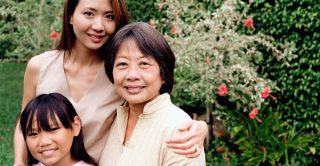 The Hertfordshire Cohort Study (HCS) has recently been given permission to start work on an intergenerational study.
The Hertfordshire 3G study will aim to collect health and lifestyle information from three generations of the same family (namely the original HCS participant and any of their children or grandchildren).
It is hoped that collecting this information will open up opportunities to learn more about genetic and environmental aspects of health.
The original members of the 1930 Hertfordshire birth cohort who previously provided the study with information about the number of children and/or grandchildren they have will begin to receive information about the 3G study shortly.
If you have any queries regarding the 3G study or would like to be added to the Hertfordshire Cohort Study mailing, please contact them by calling 02380 77624 or complete the online contact form.