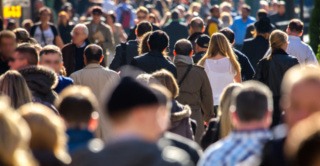 An independent review commissioned by the Economic and Social Research Council (ESRC) has recommended that the ESRC should continue to fund its world-leading social science longitudinal studies.
The Longitudinal Studies Review 2017, published today, concluded that the ESRC's longitudinal studies provide us with unrivalled information and insights into the lives of the UK population, from their physical environment to their education, and how these impact on a range of health, social, economic and other outcomes. It also highlighted that these data are particularly powerful when used in conjunction with administrative data records – a process known as data linkage.
"The report's recommendations was that, with additional funding and resources, the ESRC takes the lead in the UK across funders to expand the cross-collaborative functions of a longitudinal data resource centre. Such a centre would lead on carrying out and sharing research focusing on longitudinal analysis issues faced by all funders, would provide leadership in the use of data linkage and data harmonisation methods that could be used to facilitate their funded research, and promote international collaboration.
"CLOSER has been leading collaborative work that brings together a range of longitudinal studies from social science and biomedical backgrounds to address common challenges," added Professor Park. "We're pleased to see recognition that such cross-collaborative activities are important and should continue. We look forward to working with ESRC and other funders to identify the best approach to this in the future."
The review concluded that while the UK's longitudinal studies are internationally excellent, more investment is needed to secure the UK's position as a global leader in the provision of social science data.
Professor Jennifer Rubin, Executive Chair at the ESRC, said: "We are delighted to see that the Longitudinal Studies Review 2017 has recommended that we continue funding this vital area, which stretches to more than £20 million annually.
"Studies of this kind are extremely valuable, especially in demonstrating the complexities of the interaction between inheritance and our wider environment, and how this affects us over our lifetimes."
The report was carried out by an independent international panel of experts, chaired by Professor Pamela Davis-Kean, University of Michigan.
Visit the ESRC's website to read information and download the review.