CLOSER Discovery – the UK's most detailed search engine for longitudinal data – now includes COVID-19 metadata.
COVID-19 surveys that were launched during the UK's first lockdown by social and biomedical longitudinal population studies are now available to search and explore. This initial update covers seven studies, two of which have repeated measures, and over 4,000 variables and 1,990 questions.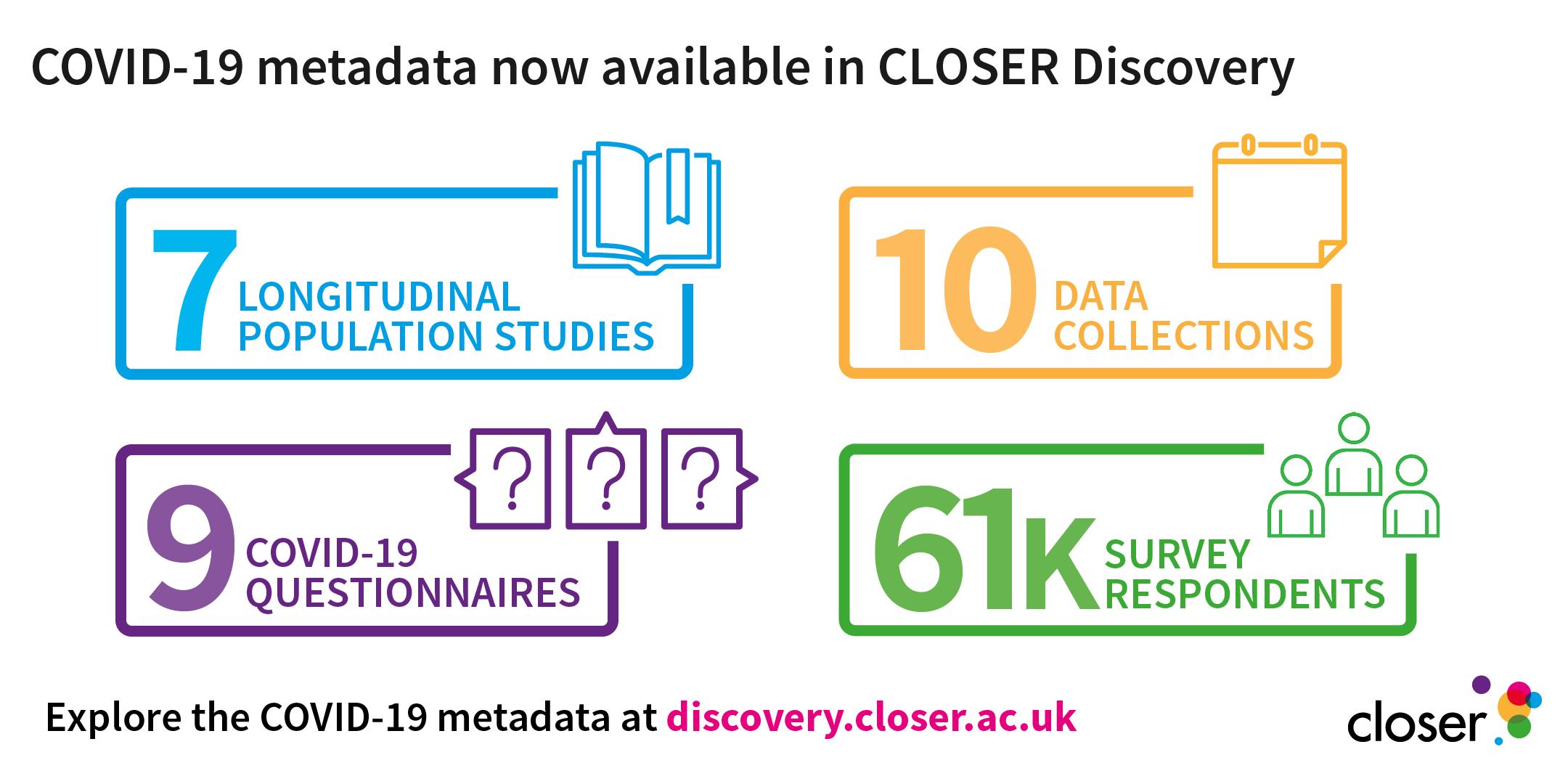 Making COVID-19 data discoverable
This is the first time COVID-19 questionnaires and variable metadata from multiple longitudinal population studies have been brought together in one place. Researchers will now be able to discover data from studies which vary by age, socioeconomic position, area of residence and ethnicity – all vital for informing the public health response and policy.
The studies are:
1946 National Survey of Health and Development (NSHD)
1958 National Child Development Study (NCDS)
1970 British Cohort Study (BCS)
Avon Longitudinal Study of Parents and Children (ALSPAC)
Millennium Cohort Study (MCS)
Next Steps
Understanding Society: the UK Household Longitudinal Study (UKHLS)
CLOSER Discovery enables researchers to search through this rich metadata and see, at a glance, which studies meet their research requirements. As well as the metadata on the individual items collected, CLOSER Discovery has tagged all questions and variables to a common set of terms, making it easy to explore an area of interest from a range of policy areas.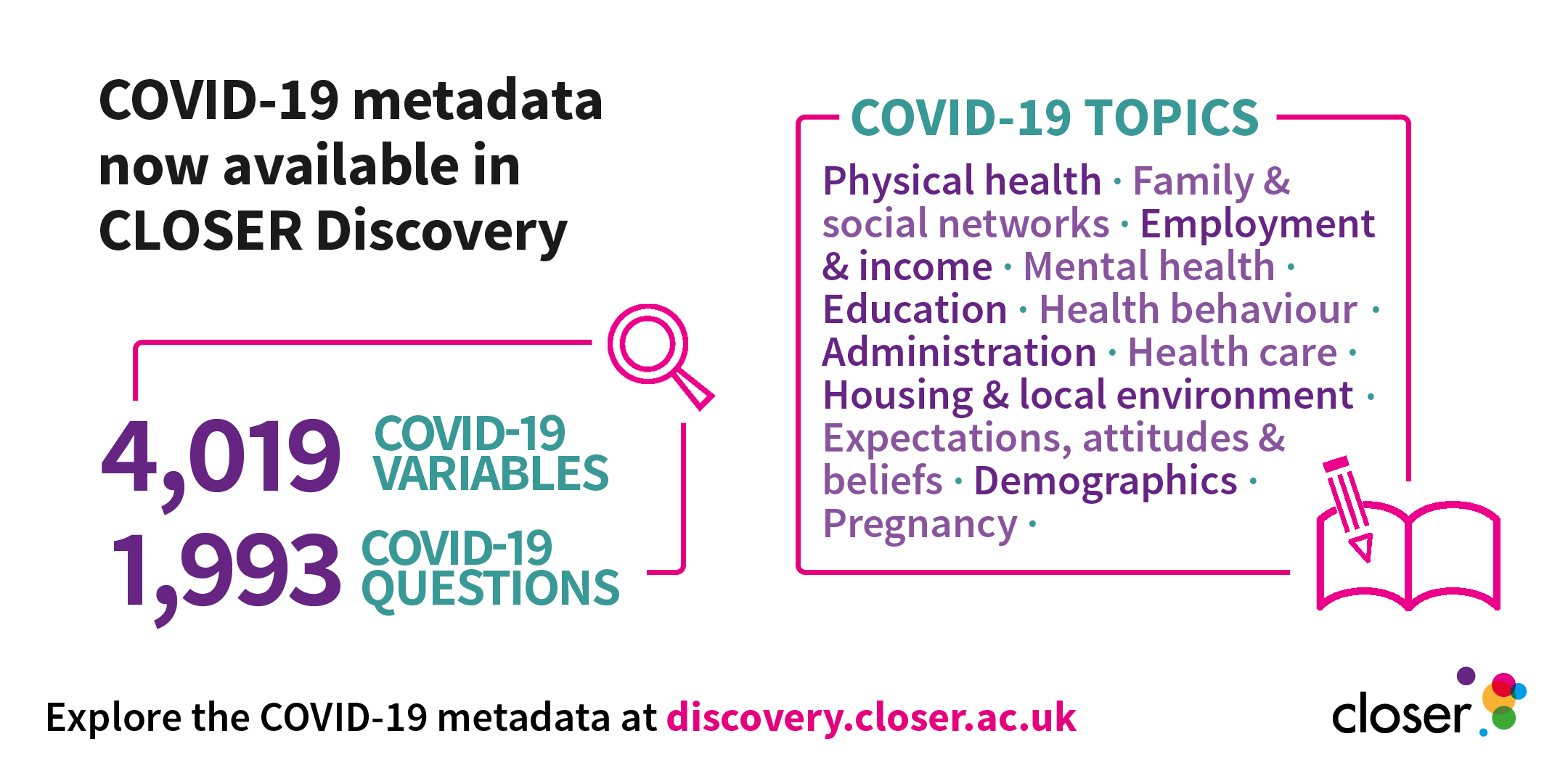 Professor Rebecca Hardy, CLOSER Director, said:
"Cross-study analysis is vital in the understanding of the full impact on different groups within the UK population. The inclusion of COVID-19 surveys from multiple key UK longitudinal studies in CLOSER Discovery will provide an invaluable resource for researchers to quickly and efficiently identify data across a range of policy-relevant topics."
Future waves of COVID-19 data
CLOSER Discovery will continue to add new waves of data collection, including those collected in the second wave of COVID-19, as well as additional metadata from other CLOSER partner studies, increasing the geographical representation of the data. New functionality identifying and displaying repeated measures across the COVID-19 waves will also be added, allowing researchers to determine whether data is immediately comparable or requires more work to combine into analysis.
For more information about COVID-19 research, visit CLOSER's COVID-19 Longitudinal Research Hub and sign up to the new COVID-19 Update Bulletin.
Explore COVID-19 metadata in CLOSER Discovery

Help improve CLOSER Discovery
CLOSER Discovery relies on feedback from users to improve its functionality and utility. If you notice errors, experience problems, or have suggestions for useful features, please contact the CLOSER Discovery Team at closer@ucl.ac.uk