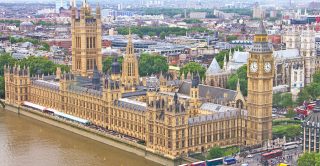 Following the COVID-19 Outbreak, a number of calls from the UK Parliament for experts to provide their insights around its short, medium and long-term impacts have been announced.
Current opportunities are summarised below – future Policy Alerts will highlight new calls for expertise and evidence as they are announced.
COVID-19 Outbreak Expert Database
The UK Parliament needs quick access to researchers who can provide expert insights relating to both Coronavirus and the wider situation, including long-term impacts. To speed up this process of Parliament accessing relevant research expertise, researchers are encouraged to sign up to the COVID-19 Outbreak Expert Database.
If you have any expertise relating to COVID-19 or its short and long-term impacts (including on welfare, employment, education, and mental health) and are prepared to provide insights to Parliament (for example, contributing to a House of Commons Library Briefing for Parliamentarians, briefing a Member of Parliament, helping to respond to a Select Committee Inquiry), please sign up to the database.
Sign up to the COVID-19 Expert Database.
New Select Committee Inquiries
A number of Parliamentary Select Committees have opened inquiries into the impacts of COVID-19 on a range of policy areas, including a Science and Technology Committee inquiry into the place of UK research, science and technology in the national and global response and what lessons should be learned for the future, as well as an Education Committee inquiry examining how the outbreak of COVID-19 is affecting all aspects of the education sector in the short and long term.
Access the current open Select Committee inquiries.
COVID-19 scientific and policy response
The Parliamentary Office of Science and Technology (POST) has created an online resource of accessible material on COVID-19 and the scientific and policy response. This includes current understanding of the virus, summaries of the evidence published by the Scientific Advisory Group for Emergencies (SAGE), behavioural and social interventions, insights from behavioural science, and work on a vaccine.
Find out more about the POST COVID-19 scientific and policy response.
---
 Love longitudinal?
So do we.
Sign up to our email newsletters to get the latest from the home of longitudinal research