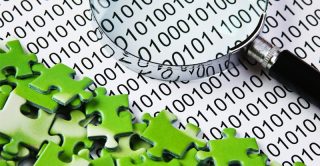 Do you have studies, reviews, statistic, measures or metrics to help inform the National Data Strategy?
The Department for Digital, Culture, Media & Sport (DCMS) wants to hear from you!
In June 2018, the Secretary of State for DCMS announced the UK Government's intention to develop a National Data Strategy that would unlock the power of data across government and the wider economy, while building citizen trust in its use. The aim of the National Data Strategy is to drive the collective vision that will support the UK to build a world-leading data economy.
This initial call for evidence focuses on the parameters and objectives of the strategy, with a provisional set of objectives divided into 3 areas: People, Economy and Government. Under each objective DCMS have set out a number of questions, however please don't feel restricted by them in providing evidence that may be relevant to the National Data Strategy.
DCMS plans to publish a summary of relevant evidence as part of a formal National Data Strategy consultation later in 2019. Note the call for evidence closes on 14 July 2019.
For more information about the call for evidence, take a look at the DCMS website.
You can submit written submissions via email nationaldatastrategy@culture.gov.uk
---
Love longitudinal?
So do we.
Sign up to our email newsletters to get the latest from the home of longitudinal research.