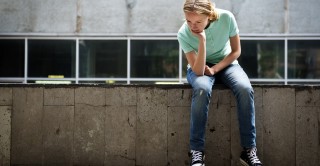 Exploring Inequalities: Igniting research to better inform UK policy
Structured around five cross-cutting themes (language, opportunity, understanding evidence, voice and place), a new UCL and the Resolution Foundation report emphasises the need to understand the nature of inequality over the life-course and across generations.
Significant evidence gaps identified include a lack of longitudinal data on the impact of bullying and discrimination at school on LGBT children and their future educational trajectory. Concerns are also raised about the quality of available longitudinal data and the ability to track and evidence change over time due to the way and extent to which disabilities, particularly mental health, are reported, as well as changes to how certain variables such as ethnicity are coded. In addition, the need for researchers to future‑proof data collection is underlined, for example the effects of social media on health, and research questions adapted to recognise people's complex, changing lives and to keep pace with advances in technology and medicine.
Fundamentally, the report argues that without another nationwide longitudinal cohort study "there will be a generation of children, born into a rapidly changing society, who are not being followed on a sufficiently large scale." As a result, existing social mobility research only covers the 1958 and 1970 cohorts, representing a significant data gap that urgently requires filling in order to ensure researchers have access to ongoing comparable data.
---
Love longitudinal?
So do we.
Sign up to our email newsletters to get the latest from the home of longitudinal research.