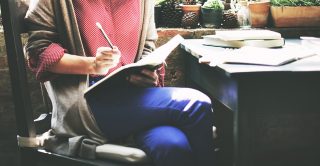 Parliamentary Office for Science and Technology (POST) announce future POSTnotes
POST outlines ten new research topics
The Parliamentary Office of Science and Technology (POST) has announced new topics for future POSTnotes, covering topical issues in biology, health, physical sciences, ICT, energy and environment, and the social sciences.
POSTnotes are short (often four-page) summaries of public policy issues based on reviews of the research literature and interviews with stakeholders from across academia, industry, government and the third sector. They are also peer reviewed by external experts.
A new POSTnote on screen time and health in young people is particularly relevant to longitudinal research. This will outline the evidence on children and young people's use of devices with screens; examine the strength of the links between screen time and adverse indicators of physical and mental health; and explore the implications of the research evidence for public health policy.
Other scheduled POSTnotes of interest to longitudinal researchers include the causes of obesity, researching gambling, and a research glossary outlining different approaches and methods used within research and reviewing the strengths and limitations of each.
If you would like to contribute literature, evidence, or offer yourself as an external reviewer, contact details are in each section on the POST website.
Find out more about POST and the new set of POSTnotes on the POST website.
---
Love longitudinal?
So do we.
Sign up to our email newsletters to get the latest from the home of longitudinal research.