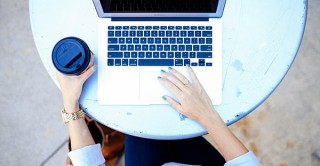 This month has seen the launch of CLOSER's first external newsletter, Longitudinal news. The publication aims to keep stakeholders up-to-date on the latest longitudinal news, research, and resources.
In the October issue
As the UK Government's Public Bill Committee discusses the Digital Economy Bill, CLOSER's Director, Alison Park proposes in her latest blog that the new legislation allows for researchers to link routine administrative records to survey data.
This issue also features the Economic and Social Research Council's recent launch of its Longitudinal Studies review. All interested stakeholders are encouraged to take part in the online consultation, which closes on 4 November 2016.
Other news includes research on topics such as obesity, breastfeeding and the menopause, and upcoming CLOSER events including the Extraordinary Ordinary Britain: Guided walking tour, which will give guests a unique insight into the history and findings of the UK's longitudinal studies.
Click here to access the full October issue of Longitudinal news.
Sign up to CLOSER's e-bulletin, Longitudinal news and keep up-to-date with the latest news, research and events from the longitudinal community.