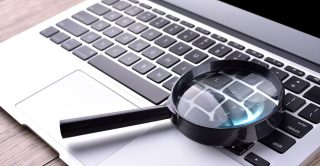 CLOSER Discovery – the UK's most detailed search engine for longitudinal data – has added more than 35,000 variables, 6,000 questions, and 75 questionnaires.
The latest update also introduced new features and improvements to help researchers more easily find information on the contents of nine leading longitudinal studies.
CLOSER Discovery enables researchers to view and appraise longitudinal data, with options to search by keyword or browse by topic. Each search provides a summary of the data available, how they were collected (including questions and questionnaire design), and allows users to filter their search results by study, topic and life stage.
The largest contributions in this update come from the 1946 and 1958 British birth cohorts. Discovery now holds information from the 1946 cohort's main questionnaires up to age 60-64, and all the information from the main questionnaires of the 1958 cohort up to age 50. Other significant new additions include information on the Hertfordshire Cohort Study up to age 65-73 and the Southampton Women's Survey up to age 3, as well as all remaining detail on the adolescent data collections of the Avon Longitudinal Study of Parents and Children. In many cases, CLOSER Discovery offers information on the contents of the studies in a level of detail never before available to the scientific community. CLOSER's Senior Metadata Officer, Hayley Mills, outlines the research potential of key new content in her most recent blog.
The update also added new functions to the platform, making it easier for users to access information. A series of 'how-to' help guides is now available. These one page guides provide step-by-step instructions to help users find their way around CLOSER Discovery, and include topics such as 'how do I find variables from similar life stage across different studies' and 'how do I compile and save a list of variables'. It is also now possible to see – at a glance – what topics are covered in a dataset. A clickable list of topics is available for each dataset, which researchers can use to quickly produce a list of related variables.
Prof Rebecca Hardy, CLOSER Director, said: "Discovery is a major contribution to the UK's data infrastructure. The addition of 35,000 new variables significantly enhances the utility of the resource. We look forward to working with the study teams to continue improving the accessibility and discoverability of these invaluable data."
Future updates, expected later this year, will include complete information on CLOSER's own harmonised datasets. CLOSER will also be making it easier for users to see where scales have been used, such as the Kessler Psychological Distress Scale or the Alcohol Use Disorders Identification Test. In the longer term, complete information on the Millennium Cohort Study and the biomedical sweeps of Understanding Society will be added.
The CLOSER Discovery team is also exploring functions that would allow users to identify similar variables across different studies, and create public lists of variables and questions to share with colleagues and the wider scientific community.
Help improve CLOSER Discovery
CLOSER Discovery relies on feedback from users to improve its functionality and utility. If you notice errors, experience problems, or have suggestions for useful features, please contact the CLOSER Metadata Team at closer@ucl.ac.uk.