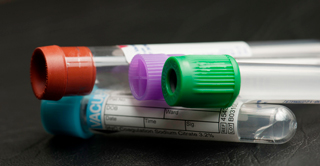 Details of all the biomarker measures available across the eight studies within CLOSER are now available in a new catalogue published by CLOSER.
Biomarkers are measures taken from biological samples including blood, saliva and urine, such as cholesterol levels and cortisol, a measure of the biological response to stress.
The catalogue was produced by Professor Meena Kumari, Professor Michaela Benzeval and Dr Milagros Ruiz, of the Understanding Society study at the University of Essex.
"Many of the studies with CLOSER have collected these samples over the years and as such they provide a rich resource that has, until now, been difficult to access by longitudinal researchers," explains Professor Kumari.
The catalogue describes the data for each biomarker, what it measures, and shows the average value of each biomarker in each study. The data is accessible to researchers once they have completed the necessary data protocols.
"Reviewing all the biomarkers across the CLOSER studies has been a huge effort, but its publication will make it much easier for researchers to investigate factors that contribute to the complex interplay between biology, behaviour and the social environment over the life course" says Professor Alison Park, Director of CLOSER, which funded the creation of the catalogue.
Read 'Blood, sweat and tears: creating the CLOSER biomarker catalogue', a blog by Professor Kumari.
Download 'A guide to the biomarker data in the CLOSER studies'.