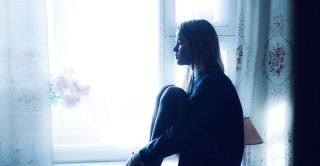 Child victims of bullying become greater users of mental health services in later life, according to findings from the National Child Development Study (NCDS).
A research team, led by Sara Evans-Lacko of the London School of Economics, looked at information from more than 9,200 people born in England, Scotland and Wales in a single week in 1958, who are being followed by NCDS. They examined parents' reports of their children's experiences of bullying when they were aged 7 and 11, and examined their relationship to records of the children's health service use between ages 11 and 16, and at the participants' own reports of using mental health services up to age 50.
People bullied frequently or even occasionally as children were more regular users of mental health services than those who were not bullied, and the difference has lasted into middle age.
The link with bullying was independent of childhood IQ, family socioeconomic status, whether parents were involved with their children, and emotional and behavioural problems experienced in childhood.
The odds of using mental health services at age 50 were about the same for those bullied as children as those who were in care.
The association between victimisation and using mental health services was not simply due to the same individuals using them over time. Some victims of bullying become users of mental health services for the first time in their twenties or early thirties. It is possible, the authors say, that bullying triggers a cycle that continues for years putting people at risk of abuse or victimisation, which in turn feeds mental health problems.
Women who were bullied as girls had higher rates of service use as adults than men. However, men were more frequent services users when they were growing up.
The researchers note their assessment of service use "was not comprehensive and most probably did not capture all types of mental health service use", for example visiting a GP or being referred to a psychiatrist.
But the study has lessons for the NHS, they say, pointing towards the benefits of early intervention: "Our studies suggest that action to prevent bullying in childhood and adolescence could reduce pressure on healthcare resources".
Read the full paper
'Childhood bullying victimisation is associated with use of mental health services over 5 decades: a longitudinal nationally-representative cohort study' by Sara Evans-Lacko, Ryu Takizawa, Nicola Brimblecombe, Derek King, Martin Knapp, Barbara Maughan and Louise Arseneault was published in Psychological Medicine in September 2016. (Open access from LSE Research Online from March 2017)