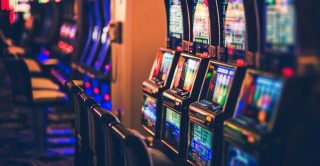 Over the past year, the Gambling Related Harm All Party Parliamentary Group (APPG) has undertaken an inquiry into the online gambling industry.
Published this month, the APPG's final report is based on evidence given in public inquiry sessions, closed inquiry sessions and on submissions from stakeholders ranging from people who have been harmed by online gambling to online gambling operators themselves.
The report makes a number of specific recommendations related to research, including calling for a new longitudinal study on gambling behaviour:
Access to data should be made a condition of licensing to ensure high quality, independent research can be undertaken to assess the scale of harm being caused by the industry. All operators should be required to deposit anonymized data in an agreed format to an independent data repository. This data would be made available to researchers.
The re-starting of a national large-scale gambling prevalence study to provide a foundation for an assessment of the appropriate legislation, regulation and treatment of harm caused by the online gambling sector.
The establishment of a substantial longitudinal study to allow us to understand the development and life-course of gambling disorder, as well as the impact of awareness raising and treatment.
The commissioning of research should be transferred from GambleAware and the Gambling Commission to independent UK research councils, an approach that is taken for other public health issues in the UK.
Download the full Gambling Related Harm APPG report for more information.
Read more about the Gambling Related Harm APPG on their website.
---
 Love longitudinal?
So do we.
Sign up to our email newsletters to get the latest from the home of longitudinal research