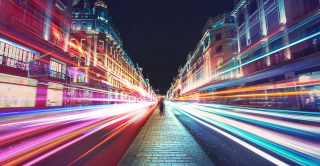 In the 2019 Queen's Speech, the UK government committed to establishing a new funding agency for high-risk, high-payoff research, based on the US Advanced Research Projects Agency (ARPA) model, with a budget over the five-year Parliament of £800m.
Details on how this new agency will operate remain scant, however a Parliamentary Select Committee session earlier this year on the Budget 2020 Research and Innovation spend provided further insight into the progress towards setting up the UK ARPA. These included that the government is currently in the design phase, looking at international comparisons (including the US and Canada) and working to ensure it is complementary to the existing system. There are a number of issues under discussion, including different models (a new institution or hub and spoke model were highlighted as possibilities) and physical location.
Following this session, the House of Commons Science and Technology Committee has launched a formal inquiry into the nature and purpose of this new UK research funding agency.
The specific areas of inquiry will include:
What gaps in the current UK research and development system might be addressed by an ARPA style approach?
What are the implications of the new funding agency for existing funding bodies and their approach?
What should be the focus be of the new research funding agency and how should it be structured?
What funding should ARPA receive, and how should it distribute this funding to maximise effectiveness?
What can be learned from ARPA equivalents in other countries?
What benefits might be gained from basing UK ARPA outside of the 'Golden Triangle' (London, Oxford and Cambridge)?
The Committee wants to hear your views and would welcome written submissions on the above points to help inform the Government's thinking behind the nature and purpose of ARPA and how it fits into the existing research and innovation ecosystem.
The deadline for written evidence submissions is Tuesday 30 June 2020.
Access the Science and Technology Committee's call for evidence.
Read the CLOSER Policy alert on 'Visions of ARPA'.
---
 Love longitudinal?
So do we.
Sign up to our email newsletters to get the latest from the home of longitudinal research