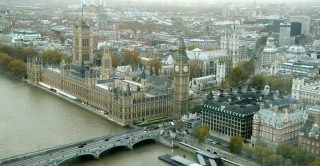 ARI Interim Update
New insights into the research questions facing government departments
In a new Areas of Research Interest (ARI) document, the Department for Business, Energy and Industrial Strategy (BEIS) sets out its immediate evidence needs and research requirements for the next six months and also the longer-term research questions BEIS seeks to address. It is one of the most comprehensive and detailed ARIs produced so far by a government department.
The department currently spends over £15m per year on external research with over 100 projects commissioned in any given year. Focused around the three main departmental priorities (solving the Grand Challenges facing our society, making the UK the best place to work and grow a business, and leading the world in tackling climate change), the ARI summarises the research questions which will help BEIS deliver on its priorities over the next six months, the expected duration of research and issue date, followed by suggested requirements of a potential supplier. It then outlines long-term research questions over the next five years, with recent published research funded by BEIS to help illustrate the standard they require from suppliers.
Relevant areas that could be informed by the longitudinal research community include:
The social and economic impacts of Open Science and the barriers and risks to achieving its objectives.
In understanding the value and use of data, what is the marginal value of open data? How much unused data is being collected nationally, and by whom?
Understanding how low-income households heat their homes.
What are the benefits of international collaboration for research and innovation?
In addition to the research questions BEIS wants to explore, the department is conducting cross-cutting activities: Research Collaboration, Data Science, Surveys and Data Collection. BEIS aims to make each of these a "catalysing force" in answering its research questions.
BEIS plans to disseminate an updated ARI after the current financial year to continue to raise awareness of their priorities and foster ongoing engagement and collaboration with the external research community.
Download the BEIS ARI Interim Update.
If you would like to discuss the ARI with BEIS, please contact Research_RAF@beis.gov.uk
---
Love longitudinal?
So do we.
Sign up to our email newsletters to get the latest from the home of longitudinal research.