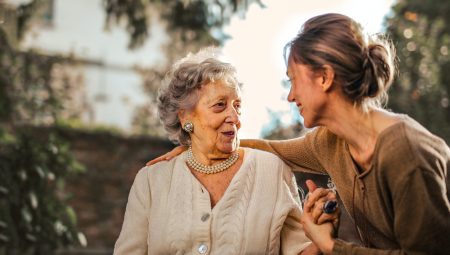 The Northern Ireland Cohort for the Longitudinal Study of Ageing (NICOLA) is one of 11 new studies that joined CLOSER at the end of 2020. Here, Dr Charlotte Neville, NICOLA Scientific Officer, takes us through the global battle against dementia, NICOLA's role in supporting this and its growing international impact.
The global battle against dementia related diseases
Preventing dementia and cognitive decline continues to be a major global health challenge. Dementia is recognised as one of the main causes of disability and dependency in older adults, causing significant social and economic impact. In the UK alone, dementia costs the economy over £26 billion per year, which is higher than that for cancer, heart disease or stroke. We are all aware of the enormous burden that dementia and cognitive decline can exert on families. Indeed, dementia has wide-ranging, complex and often unpredictable effects on physical and psychological wellbeing, not only for the people who have it, but also for their caregivers and families.
Internationally, there remains a lack of diverse population-representative data on cognitive status and dementia. As such, longitudinal aging studies are well placed and vitally important for advancing knowledge regarding dementia as they can provide prospective data to help address many unanswered questions about the disease and its consequences.
NICOLA becomes part of a major global data resource for cognitive epidemiology
In 2012, NICOLA was established as the first large-scale longitudinal cohort study of approximately 8,500 men and women aged 50 years and over in Northern Ireland. Its aim is to explore the social, behavioural, economic, and biological factors of ageing and how these factors change as people get older. The study, which is currently at the end of its Wave 2, has gathered data on a diverse range of measures of physical and mental health, life expectancy, disability, education, economic activity, social participation and support, and household and family structures. A further novel component of NICOLA is the inclusion of a detailed dietary and ophthalmological assessment.
The NICOLA study is now expanding both its potential impact and geographical reach, in a new worldwide collaboration to bolster international research into dementia.
As part of a transatlantic consortium, NICOLA researchers were recently awarded a highly competitive US National Institute of Health (NIH) grant as part of a larger NIH funded study for Harmonizing Cognitive Assessments in Irish, English, and American Longitudinal Studies.  The collaboration will involve joining forces with the University of Michigan (HRS Study), The University of Southern California, Trinity College Dublin (TILDA) and University College London (ELSA) to undertake this grand research challenge. This global research initiative will provide an unprecedented opportunity to pool expertise and develop an extensive dementia bio-resource to explore the epidemiology of dementia, improve understanding of the science behind brain ageing and shed light on how and when cognitive decline progresses in older adults.
The NICOLA strand led by Dr Bernadette McGuinness, a Consultant Geriatrician and Clinical Senior Lecturer at Queen's University Belfast, aims to better assess trajectories of cognitive decline among older adults in Northern Ireland, including more accurate prediction of cognitive impairment and dementia. The research also supports a core aim of NICOLA which is to collect and generate multi-disciplinary data to support research on aging. As such, NICOLA is ideally placed to be a partner of this global study, named "HCAP".
What is involved in the HCAP Assessment?
The research will involve administering an in-home 1-hour battery of cognitive tests (called the "Harmonised Cognitive Assessment Protocol (HCAP)") to 1000 randomly selected, nationally representative NICOLA participants, aged 65+. The tests are designed to assess key neuropsychological measures across multiple cognitive domains. We will also be conducting a structured interview with an informant, either a family member or friend of the participant.
The NICOLA-HCAP data will be analysed along with data from the other HCAP studies conducted in Ireland (TILDA), US (HRS) and England (ELSA) including more than 20,000 participants and documenting symptoms, causes, indicators, connections and consequences of cognitive decline. A research diagnosis of probable presence or absence of dementia and cognitive impairment in the NICOLA subsample will be established using algorithms developed in collaboration with the HRS and ELSA HCAP study, and which have been designed to classify the entire cognitive spectrum of cognitive function from normal cognition, through mild cognitive impairment and dementia.
The importance of harmonised data
The harmonised data will help to enrich our scientific knowledge of Alzheimer's disease and related dementias including understanding risk factors, discovering new indicators of brain ageing and improving clinical assessment of cognitive performance. Importantly, the harmonisation of the data will allow more meaningful international comparisons of variables and outcomes related to these diseases and will provide us with new approaches for prevention and possibly treatment.
The history of HCAP
HCAP has its roots in the US. The initial HCAP study was based on the US-based Health and Retirement Study (HRS), a population-representative longitudinal survey of over 20,000 older adults, recruited in their early 50s and followed up every 2 years. The National Institute of Ageing then chose the HRS study as a basis for collecting more in-depth cognitive data in US adults at greatest risk for dementia. The idea was that this expansion could, in principle, generate population-level information not only about the prevalence of Alzheimer's disease and related dementias, but also the relationship between cognitive impairment and other clinical, behavioural, social, and health-related factors.
Since then, HCAP has expanded globally, with a growing number of international studies (in countries such as Mexico, China, and India) including the UK-based ELSA study and Republic of Ireland TILDA study, administering their own version of the Harmonized Cognitive Assessment Protocol.
What other data will NICOLA-HCAP be collecting?
A recently funded study from the ESRC, SPACE, led by Dr Ruth Hunter, Reader in Public Health at the Centre for Public Health at Queen's University Belfast, acknowledges the importance of evidence-informed, health-oriented urban design as a key strategy to improve health. However, the role of urban environments in relation to cognitive health has received comparatively little attention. Some research suggests that where we live, i.e. the social and physical environment, might influence our brain health, making some people more vulnerable than others to developing cognitive impairment. For example, poor air quality, particularly in towns and cities, can lead to a decline in brain health. As yet, we don't know how specific factors interact to make urban environments a problem for brain health or which are the best policies and interventions for promoting healthy ageing and brain health for our poorest communities.
As an extension to the remit of this cognitive research, SPACE will further explore cognitive health in relation to the built environment, by collecting physical activity data from NICOLA-HCAP participants using Actigraph accelerometers and monitoring location and travel via GPS devices. Incorporating this data will enable us to investigate possible mechanistic pathways of the urban environment and cognitive health. This work will provide evidence for policies and practices that provide supportive urban environments to promote healthy ageing.
Undoubtedly, NICOLA-HCAP and SPACE will be a terrific resource to facilitate the expansion of research on the epidemiology and impact of cognitive decline and dementia while bolstering harmonisation across international longitudinal studies and advancing NICOLA's international footprint.
Acknowledgments
US-National Institute of Health (NIH) Award [NIA RO1 AG060167-01A1 NIH (USA)], Harmonizing Cognitive Assessments in Irish, English, and American Longitudinal Studies: Supporting Cross-National Research on the Epidemiology of Dementia. Northern Ireland PI, Total award $3,933,815; NI component £1,316,531.
ESRC Social Behavioural Design Research programme. SPACE: Supportive environments for Physical and social Activity, healthy ageing and CognitivE health. Total Award value £1,944,000.
Further information
Study profile: NICOLA
Related blogs:
This blog post is part of a series where CLOSER introduces the new studies that have recently joined the consortium as part of its expansion. Access the full series
---
Dr Charlotte Neville is Scientific Office at NICOLA. Follow the study on Twitter: @NICOLA_QUB
Suggested citation:
Neville, C. (2021). 'Memory Matters in NICOLA'. CLOSER. 5 May 2021. Available at: https://www.closer.ac.uk/news-opinion/blog/memory-matters-in-nicola/