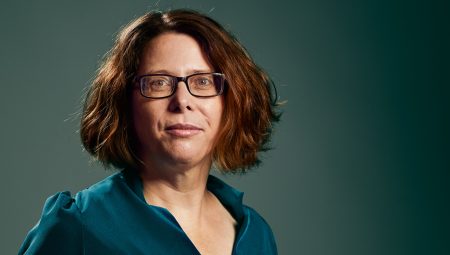 The UK Longitudinal Linkage Collaboration (UK LLC) provides a new way of working for record linkages in longitudinal research. It's a four-nations interdisciplinary infrastructure for secure cross-cohort analysis – with regularly refreshed linkages of COVID-19-relevant health records.
No-one else in the world is doing this. With our partners, we're contributing an important piece of the UK's research infrastructure that will provide a step-change in the breadth and depth of linked longitudinal data available for high quality research. And ultimately, for these data to be used to improve people's health and wellbeing.
Linking Longitudinal Population Studies' (LPS) data to NHS health records has long been recognised by the LPS community as a significant challenge. The time, costs and complexities of data linkage have – up until now – been a barrier for many studies, in particular for those with limited resources. It's been a long-term goal to figure out the best way to make this process simpler and more cost-effective. And the UK LLC, as part of the COVID-19 Longitudinal Health and Wellbeing National Core Study, is now in a position to deliver a more efficient and effective route to high quality linked data.
The UK LLC is a collaboration of more than 20 studies, including many who are part of the CLOSER network. Our central operations run across two teams based at the Universities of Bristol and Edinburgh, whilst data are held in a Trusted Research Environment (TRE) hosted by SeRP UK at Swansea University. Researchers at the University of Leicester are working with our team to include geo-spatial linkages and we aim to provide administrative data linkages in future.
Researchers who live in the UK and are doing research on COVID-19 can apply to access the data held in our TRE with a single application. In most cases, the time between submission of the application and approval is six weeks. In my experience, linking LPS data with NHS records would usually take anywhere from months to years – and that is just one study. As the UK LLC has been funded to address a need arising out of the pandemic, applying to access the data is currently free of charge.
We have a three-stage application and review process, which starts with an enquiry through the HDR UK Innovation Gateway. These enquiries are triaged to ensure they meet our basic requirements (e.g. UK-based, COVID-19 related, in the public benefit, scientifically sound, and feasible). We do this before inviting a full application to avoid researchers spending valuable time taking forward an application that might have been easily identified as not meeting the criteria.
For those who pass the triage stage the next step is to complete a full application that is reviewed internally against the Five Safes model. The Five Safes is a framework to help make decisions about how to make data available for research that may be confidential or sensitive, while also making sure that the volunteers who have provided it are protected at every opportunity. Our team keeps in regular contact with applicants throughout this process to quickly identify any issues that might prevent the application from progressing to the final stage of the process.
The third stage is where we send out the application for the various reviews built into our process, including by the LPS Data Access Committees (DACs) for each study whose data has been requested. The UK LLC has been granted delegated authority from NHS Digital to review and approve applications requiring linked NHS England data. We do this via the UK LLC Linked Data Review Panel, whilst in parallel applications are reviewed by the UK LLC Data Access Public Review Panel. Researchers present a short summary of their proposed research project to this panel and take questions to help the panel understand the aims, plan, reasoning and anticipated public benefit. This panel, made up of study participants and members of the public, liaise with our team and the researcher to make sure their lay summary and public involvement plans are fit for the scope and purpose of their project.
From the beginning we've involved members of the public and study participants in making sure that our communications are clear and transparent. What we do and how we do it is complex to explain. Our public and participant contributors have been a crucial part of the work we've done to talk about what the UK LLC purpose and plan is and how we aim to deliver them. The best example of this work is our introductory animation.
The UK LLC is the result of a huge amount of hard work and collaboration between the LPS community, researchers, and data providers with the aim of facilitating research in the public benefit. Now that this infrastructure is in place it's important to make sure the benefits of having this rich source of linked data are fully realised, supporting future health policies and informing improvements to the care, treatments and wellbeing of all across the communities most in need.
If you'd like to find out more you can get in touch at robin.flaig@ed.ac.uk or access@ukllc.ac.uk
Further information
Related: Data linkage at CLOSER
External link: UK Longitudinal Linkage Collaboration
---
Robin Flaig is Deputy Director of the UK LLC and Chief Operating Officer of Generation Scotland. Follow Robin on Twitter: @FlaigRobin

Follow the UK LLC on Twitter: @UKLLCollab
Suggested citation:
Flaig, R. (2022). 'Launching an important piece of UK research infrastructure: the UK Longitudinal Linkage Collaboration'. 4 April 2022. Available at: https://www.closer.ac.uk/news-opinion/blog/launching-an-important-piece-of-uk-research-infrastructure-the-uk-longitudinal-linkage-collaboration/