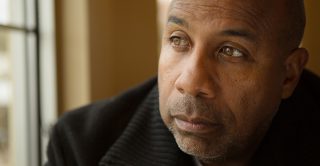 Lack of data on the lives of separating and separated families is hindering effective policymaking for children and families, argues Jeremy Davies, Head of Communications at the Fatherhood Institute.
We suspected we might uncover some gaps and inconsistencies when we started our investigation of how information about fathers and father-figures is recorded and collected in Britain's main research and statistical datasets three years ago.
And sure enough, we did.
Our 59,000-word final report, published earlier this month and presented at a recent CLOSER seminar, lays out in forensic detail our review of 16 large-scale repeated cross-sectional and longitudinal datasets, and suggests how they could be improved, to help researchers and policymakers better capture the diversity of fatherhood in modern Britain.
Things are not like they used to be. British Cohort Study interviewer instructions for sweep 2 in 1975 (cohort child at five years) state that "if the [birth] father is divorced, separated or has 'deserted' the mother, he is not considered as a 'father figure' even if visiting the child daily" (see page 68 of our full report)!
But, many datasets continue to use the 'full-time resident adults and children in one household' as the basis for questionnaire design and data collection about families, despite the increasing prevalence of second addresses and families living across households.
Recent longitudinal datasets more fully identify and differentiate fathers than repeated cross-sectional datasets do. However, a key change we would like to see is the classification of separated fathers in terms of whether – and how much of the time – they live with their children: full-time co-resident, part-time co-resident (regular overnight stays) or non-resident.
These fathers are typically classed as 'non-resident' because they do not live with the child's mother. In fact, they often spend a great deal of time (even as much as the mother) with their children and are very important to them and their long-term outcomes.
Datasets also commonly fail to identify other parent-child relationships across households: for example, parents with children residing part-time elsewhere; partners who parent children together, while not cohabiting full-time; and non-resident step-parents.
Ambiguous language can be a problem. The datasets rarely use definitions when presenting terms such as 'own child', 'step-parent', 'lives with', 'main residence' or 'shared care 50-50' to research respondents in fieldwork instruments. Instead, research respondents use their own interpretations of the meaning of these terms when selecting a category, sometimes guided by interviewer instructions.
Another change we propose is that cohort childhood sweeps collect data from a separated father and any partner where a cohort member has regular overnight stays or substantial daytime care in their father's household. Fathers and father figures are more likely to be overlooked in studies than mothers, because childhood sweeps have not interviewed birth parents not living in the cohort member's 'main household'.
My own family, while unusual in some respects, perhaps offers a useful example of how thoughtful one might need to be to fully capture the diversity of fathers' experiences and their impacts on children.
On paper, my son has grown up with a resident mother and a non-resident father (me). If you chose to, you could look at her as a single mum. In fact he has, for almost all of his 18 years, been surrounded by four loving parents – three of whom happen to be male.
So if you wanted to paint a fully rounded picture of my son's life – from his health, education and socioeconomic status, to how he was brought up and what he's achieving – you would need to capture data about his mum and all three of his fathers – me and his two stepdads. If all you did was think in terms of the 'full-time resident adults and children in one household' model, you might easily paint some or all of us out of the picture.
And if you wanted to find out about the full range of men's experiences of fatherhood, including those of men who 'father' children not biologically theirs, you would be interested not just in me, nor just in his 'resident' stepdad; you would also be interested in my partner, who fits none of the 'standard' definitions of 'father'.
In our report we identify promising approaches from existing datasets, and set out recommendations that could help researchers study types of father and father-figure more effectively in future. We hope you find them useful and thought-provoking. Part-time resident fathers and non-resident stepfathers may become more prevalent among new generations of children, and increasingly relevant to study design.
The findings of the Fatherhood Institute report were presented by Rebecca Goldman at a CLOSER seminar in January 2018.
Where's the Daddy? Fathers and father-figures in UK datasets was written by Rebecca Goldman, independent research consultant, and Adrienne Burgess, head of research and joint chief executive at the Fatherhood Institute. It was funded by the Nuffield Foundation.
Download the executive summary, condensed report and full reporthttp://www.fatherhoodinstitute.org/2017/contemporary-fathers-in-the-uk/.
Read more about the CLOSER seminar
---
Jeremy Davis is Head of Communications at the Fatherhood Institute.
Suggested citation:
Davies J (2018) "Where's the daddy?", CLOSER blog.