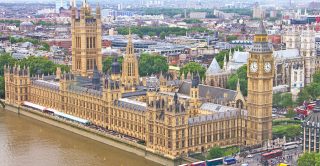 The House of Commons Women and Equalities Committee has launched a new inquiry into what causes poor body image and how people's body image is impacted by companies, adverts, social media and Government policy.
There are a number of questions that could be informed by longitudinal evidence, specifically:
Who is particularly at risk of poor body image?
What are the long-term effects of poor body image on people?
What strategy should the Government take to encourage healthy body image for young people?
Is there enough research and data to support the Government in creating policy surrounding body image and social media?
The deadline for written evidence submissions is Friday 26 June 2020.
Access the Women and Equalities Committee's call for evidence.
Find out more about the Women and Equalities Committee.
---
 Love longitudinal?
So do we.
Sign up to our email newsletters to get the latest from the home of longitudinal research.