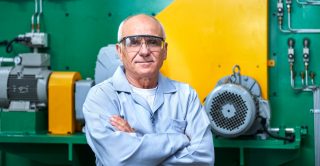 Are you a researcher looking to inform the evidence priorities of a government department?
The Department of Work and Pensions wants to hear from you!
An updated 'Areas of Research Interest' (ARI) has been published by the Department for Work and Pensions (DWP).
It aims to provide guidance about the topics where further research is needed and help applications to funding bodies by enabling proposals for new research to draw a direct line to DWP's areas of analytical interest.
Relevant questions that could be informed by longitudinal evidence include:
How can DWP policies, in combination with those of other government departments, facilitate and encourage inter- and intra-generational social mobility?
What are the causes, consequences and costs associated with parental conflict and family breakdown?
What is the impact on children's outcomes and how are the costs and consequences exacerbated by the interaction between parental conflict and other sources of disadvantage such as worklessness, low skills, lack of stable housing, health, drug and alcohol dependency?
Find out more information about the DWP's 2019 ARI on the gov.uk website.
If you need to discuss the ARI with the DWP Chief Scientific Advisor's Office, email them at evidence.strategyteam@dwp.gsi.gov.uk
---
❤ Love longitudinal?
So do we.
Sign up to our email newsletters to get the latest from the home of longitudinal research.