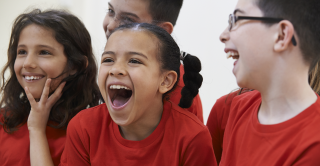 Four new longitudinal research case studies have been added to the Learning Hub, CLOSER's online teaching resource aimed at helping new researchers to explore longitudinal studies and better understand how to use the data they provide.
The four new case studies that have been added are:
What influences pre-teens to drink alcohol? This looks at the link between parental and peer attitudes to alcohol and the onset of drinking in early adolescence. This longitudinal research provides valuable insights into the factors linked to alcohol consumption and other risky behaviours during adolescence.
What are the effects of social media use on adolescent mental well-being? Here researchers have used longitudinal data to track how increases in social media use can affect adolescent mental well-being.
Why are UK unemployment rates higher for ethnic minorities than the white British majority? This case study provides a longitudinal perspective on ethnic differences in unemployment by examining transitions into and out of employment throughout the life course.
Do children of immigrants perform better or worse than their peers on cognitive assessments? This case study on cognitive achievement of children of immigrants looks at the valuable evidence longitudinal data provides for investigating children's development trajectories.
These case studies are set out in a clear, easy-to-follow format, summarising the research questions asked, what data were used, key findings and implications for policy. Each case study also includes potential discussion questions for lecturers to incorporate into their teaching practices.
The Learning Hub exists to increase expertise in longitudinal studies and is aimed at undergraduate and postgraduate students, and the lecturers and researchers who teach them. It is also an invaluable resource for individuals working in government and the third sector who are new to the field and could benefit from improving their understanding of longitudinal studies and the data they provide.
Further information