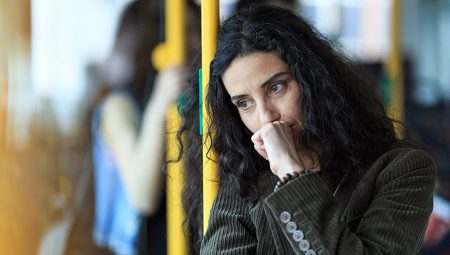 In our latest COVID-19 Perspectives blog, Claire McIvor, Kirsty Crossley, and Bridget Lockyer detail Born in Bradford's response to the pandemic, explore key findings, and reflect on what can be learnt from the experiences of the BiB families.
The invisible impact of COVID-19
Throughout the pandemic, Born in Bradford (BiB) has worked with communities and key stakeholders across the district to identify the impacts of the COVID-19 restrictions on vulnerable families.
We have shown that the response to the pandemic has had many unintended and long-lasting negative consequences, including on mental health, financial insecurity, and reduced physical activity, with the greatest impact being on those families from ethnic minority or socioeconomically deprived backgrounds.
Between March 2020 and January 2022, the UK government implemented many restrictions on daily life to reduce the number of hospital admissions and deaths caused by COVID-19. These restrictions were most severe at the beginning of the pandemic, when non-essential shops and businesses closed, health and social care provision was reduced, and there were restrictions on everyday activities.
How did Born in Bradford respond?
During this time, BiB was in a privileged position to study the impact of the pandemic and lockdown response on vulnerable families. Bradford is the fifth largest metropolitan district in England and has a young, ethnically diverse population with high levels of deprivation and health inequalities. Bradford also has some of the highest levels of poverty and ill-health in England, with almost a quarter of children living in poverty.
By following the health and wellbeing of over 36,000 Bradford residents since 2007 through three family cohort studies, we had collected in-depth information on the demographics of participants prior to the pandemic, as well as consent to contact for future research. We also had strong links to the community and relationships with the local COVID-19 response teams in the NHS and local authority, meaning that we could rapidly develop our research priorities and ask questions of most importance to the community and stakeholders.
We carried out surveys of BiB participants during the first national lockdown (Phase 1 April – June 2020) and at two further time points (Phase 2 Oct – Dec 2020 and Phase 3 May – July 2021) to explore the trajectories of the effects of the COVID-19 pandemic on the lives of the families across Bradford. We surveyed over 2,000 parents and almost 1,000 children aged 9-13 about their experiences.
Key findings from the BiB families survey (Phases 1 and 2)
We found increased rates of clinically relevant symptoms of depression and anxiety during the pandemic compared to beforehand. The number of women reporting clinically relevant symptoms of depression increased from 11% before the pandemic to 20% during the first lockdown, and symptoms of anxiety increased from 10% to 16%. An increase in depression was associated with loneliness and financial insecurity amongst other outcomes.
We also found that many families had become financially insecure at the start of the pandemic – and whilst this improved slightly over time, 33% said that they were worse off during the first lockdown relative to three months prior. Financial insecurity was primarily associated with employment status, with the worst impact being on families who experienced furlough or were self-employed.
We also found a large proportion of adults and children fell short of government recommendations for physical activity during the pandemic. In Phase 1, 12% of adults were doing no exercise at all. This increased slightly to 14% in phase 2. A lack of physical activity was far greater in Pakistani heritage parents (17%) than in White British parents (7%).
The free-text responses like those below gave families the opportunity to share their concerns in their own words. These responses tell us a complex story of Bradford families' experiences and have added detail and richness to our understanding of how communities coped during the pandemic.
"Being isolated from friends and family and having no future plans because of the restrictions and being a stay at home mum and a carer for my son is extremely difficult mentally. I feel like since March I have lost my identity and my confidence. My anxiety has increased exponentially" (Adult, Phase 2).
It was clear from the free-text responses that parents and children alike were worried about money:
"Payment of bills and possibility of debt if lockdown continues. May run out of money soon" (Adult, Phase 1)
"No water or electricity" (Child, Phase 1)
Some respondents were worried that their children had fallen behind, lacked motivation and engagement, and were concerned about the short and long-term effects of schools being closed.
We also asked respondents if there had been any positive experiences associated with COVID-19, and responses focused mainly on spending time with family and a slower pace of life.
"Having time with the family as work usually takes over, appreciating the world around us" (Adult, Phase 1)
"Have had lovely walks and chats with my son" (Adult, Phase 2)
What have we learnt?
Thanks to the responses of BiB families to the COVID-19 surveys, we have been able to give a voice to many vulnerable families, highlighting how challenging the COVID-19 restrictions have been and their long-lasting impacts. The rapid evidence collected has already been used to inform local decision makers in our district to plan their COVID-19 recovery.
We've also given regular feedback on the findings to participating families, which included giving them links to relevant local and national agencies to enable them to find support to help them overcome their challenges.
To recover effectively from the pandemic, additional support will be needed to help the most vulnerable families, and the UK Government's pledge of 'levelling up' (to reduce the inequalities experienced by many) will require even greater resource now than it did pre-pandemic. For example, economic support for communities in areas of high deprivation and specific financial advice and support to families who have been hardest hit during the pandemic is needed; more needs to be done to reach and support those with long-term ill health caused by the pandemic; and education policy makers and schools need to understand how children's health and wellbeing has been impacted.
We will continue to track the BiB family cohorts, so that we can keep on working with the community and services to protect, support, and improve the lives of those within the Bradford community.
Further information
Study profile: Born in Bradford
Related: COVID-19 Research Tracker
To read more blogs in the COVID-19: Perspectives series, visit our COVID-19 Longitudinal Research Hub.
Claire McIvor is a Research Fellow for Born in Bradford. Follow her on Twitter: @clairemcivor4

Bridget Lockyer is a Senior Research Fellow for Born in Bradford. Follow her on Twitter: @b_lockyer

Kirsty Crossley is Programme Co-Ordinator: Pregnancy and early years for Born in Bradford. Follow her on Twitter: @K_Crossley_

Follow Born in Bradford on Twitter: @BiBresearch
Suggested citation:
McIvor, C., Crossley, K. and Lockyer, B. (2022). 'Living with uncertainty: The impact of COVID-19 restrictions on Born in Bradford families'. CLOSER. 31 March 2022. Available at: https://www.closer.ac.uk/news-opinion/blog/living-with-uncertainty-the-impact-of-covid-19-restrictions-on-born-in-bradford-families/